Corona Pandemic opened a window of opportunity to start doorstep services.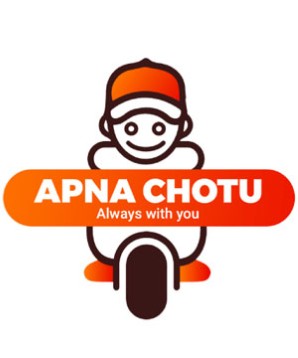 When lives are running with the clock, one day in a month or few hours of time is hard to be taken out amidst the hustle bustle of everyday life. Under such scenario, when there is someone trustworthy who can cater to our home needs and who can attend to the needs of our loved ones, isn't that awesome?
So, here is where we would like to bring before you, a young man who is exactly doing this for the sake of everyone running along with the hands of a clock. Let's get into the story of Gouni Kranthi Kumar to know more about his work.
Kranthi is an Art graduate who runs his own computer sales and service centre in Sangareddy. His team is the first among everyone that the Telangana government has given permission to, to carry out delivery services to the people amidst the coronavirus pandemic. What does he deliver to the people? What services does he offer? What made a computer sales and services man venture into delivering services to the customers?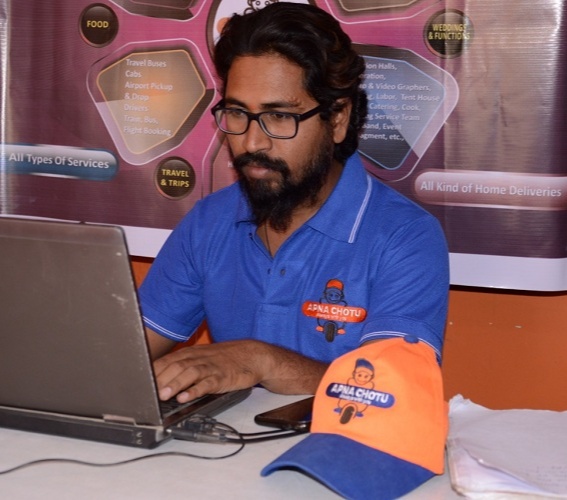 An Idea That's Simplifying Lives:
One day when Kranthi noticed how disappointed his niece turned when her small requests for evening snacks were turned down by her mother as there was no one available at home to bring the necessary items. People work day in and out for the future of their kids. They spend hard working hours for their loved ones to lead a comfortable life. However, they cannot fulfill small requests sometimes due to lack of time or inability to commute. In this regard, he thought that he would start a delivery service. But already the market has high-end e-commerce solutions that deliver anything to the customers. Amazon, Flipkart, Swiggy, etc are leading in every sphere these days. So what is so special about what he wants to do? His multi-dimensional observations showed him loopholes and gaps in the current delivery systems. He wanted to fill those gaps and make his journey unique.
Got The Nerve Of Daily Necessities Of People :
Not just groceries, vegetables, clothing, electronics, apparels, etc that high-end e-commerce solutions deliver, there are numerous other necessities that these online delivery sites cannot address. There comes the gap between them and people. Dropping and picking children from schools and coaching centers, talking the elderly in the house to a regular medical check-up, emergency visit of a doctor at an odd hour, electrical, plumbing and likewise works in the house, handing over lunch boxes, doorstep delivery of any item from the stores at reasonable charges and the list covers everything that a common man needs in a day. If you need a salt packet and can't leave your infant and go out to a nearby shop, just call up the given number and they are at your service. So, what is this service called? It's Apna Chotu. The name itself is so APNA types!!! Every serviceman involved in this is called a 'Chotu'.
How Does APNA CHOTU Work?
The Apna Chotu team covers the Sangareddy region in Telangana. One just needs to dial the numbers given or now can just install the APNA CHOTU app. The requested service will be delivered within not more than 50 minutes.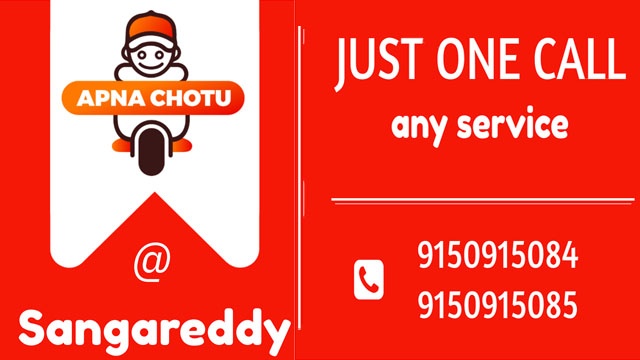 How Are The CHOTUS Taken Into The Team?
Ok! Now how does this network operate? Who are taken into the team? How are they selected?
Apna chotu's main motto is to create a platform for skilled apprentices to prove themselves. Experienced technicians sometimes do not pay proper attention and dedicate time for customers with minor requirements. So skill is given importance over experience. Firstly, a candidate undergoes an interview process in which their certificates are verified. Later, they will be given a "demo service" to check their workmanship. Behavioral sessions are organized on how to serve customer and to provide services at low cost while guaranteeing the services they have provided. Thus skilled apprentice are chosen. But the team also has experienced technicians. Based on the request from the customer, the chotu is alloted. The team continuously monitors the customer feedback and rate the service man to ensure better services.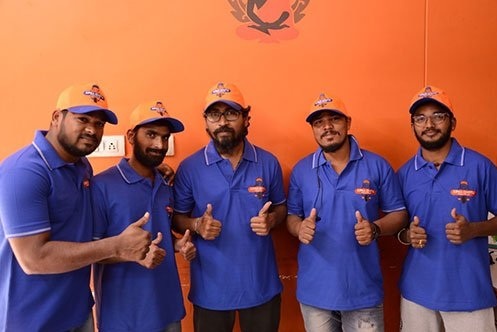 Where Does APNA CHOTU Stand Today And Where Does It Wish To Reach In the Future

?
Currently, Apna Chotu is operating in the radius of Sangareddy. All the activities small and huge are being undertaken. Right from addressing emergency, basic needs like delivering diapers to infants' mothers to taking nurses home at odd hours to attend elderly people; Apna Chotu is touching lives in Sangareddy. The demand for services is continuously existing and increasing. All the local markets like groceries, chicken, fruit vendors are looking forward to tie up with Apna Chotu to grow their business. So, this has a wider range of scope going forward.
First To Serve Under The Pandemic:
As lockdown came into the picture due to the Covid-19 pandemic situation, Apna Chotu came forward to deliver everything required by the people at their doorstep and this is the first team that was given permission by the Telangana government to serve in times of crisis. When even massive e-commerce delivery services were shut down, Apna Chotu was not stopped by the police and government. Such was the trust they have gained. The team is providing contactless deliveries by taking basic preventive measures such as mask, hand gloves, goggles, shoes, and sanitizing hands before and after the service. The payment mode is also made completely digital. They follow double packaging, which means the packet from the vendor is again packed by them and at the delivery, they uncover the external package and deliver it to the customer. The team is also planning home delivery services from each and every shop at Sangareddy to assure social distancing and lessen the public gatherings even after this lockdown.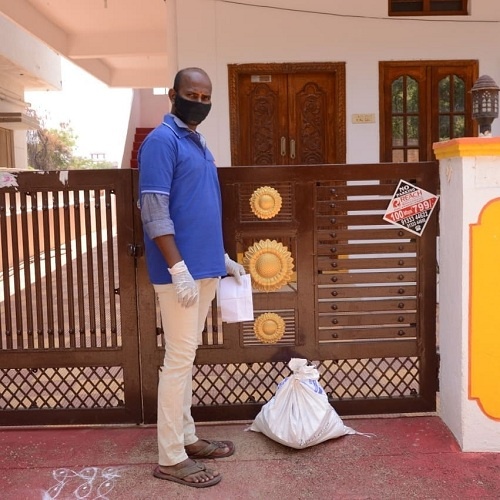 What an idea Sirji!! We wish this service spreads its wings far and wide and reaches as many people as quickly as possible. The days to come are so crucial where people should observe distancing themselves from crowds. Such services prevent crowd pooling. We wish this CHOTU team become a BADA network.

091509 15084

Follow Apna Chotu For More Updates

Click Here To Download the Apna Chotu App