Reap the health benefits of Bamboo Bottles with Copper, Steel, or Glass inner lining.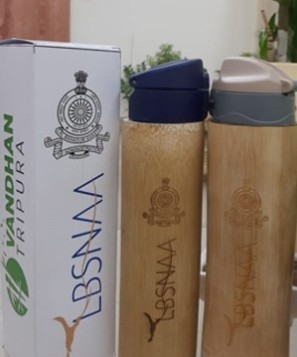 Indian Forest Officer's dream..
IFS Prasad Rao Vaddarapu is the mastermind behind making the Bamboo growers and artisans of Tripura independent and self-sufficient. Take a look at how his social venture turned out to be successful.
IFS Prasada Rao Vaddarapu almost a decade's posting in Tripura made it possible. He gained a thorough understanding and knowledge of the region, the growers, the artisans, the vast Bamboo forests which contributes to almost 30 percent of India's annual growth.
What could be done with such abundant produce and resources ? He knew that there is definitely a great future for the people of this region and he only had to think of various creative ideas how to go about it in terms of products, design, process, manufacturing, sales and distribution.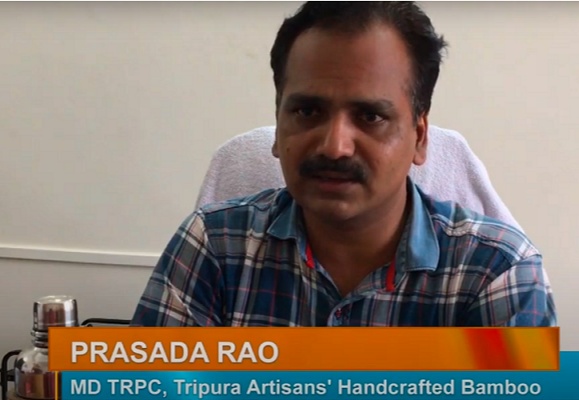 TYPE of Bamboo…..
After a great deal of research and study he found one TYPE of Bamboo most suited for the products that he had in mind. (which ofcourse is a trade secret and the USP)…It wasn't easy to find the TYPE which is so very important asserts the expert. …Then on he had the expertise to take his projects further.
Wonder Broom.
Not many of us would have noticed even today, that every broom used in our households has a Plastic handle. Replacing that with Bamboo would, not only look good and cheaper, but get rid of so much plastic and ofcourse create an income for the artisans. This took a few months to get the first prototype but the success was beyond expected.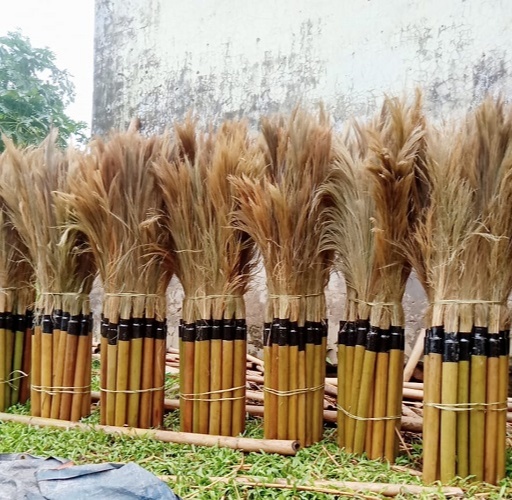 Healthy lifestyle…
Who isn't thinking of a healthy lifestyle today ? IFS Prasada Rao thought on these lines and decided to create Bamboo Bottles. But these are anyway available in the market; and what's so special or different that he could think of ? Talking to the veteran artisan of over 30 years Shiva Prasad Datta did the trick. Mr Datta had done these Bamboo Bottles before and they were not sustainable and would form fungus inside. That's when IFS Prasad Saab thought of creating an inner lining of Glass, Steel or Copper. These would have enough health benefits, easy maintenance, cheaper and long lasting and also custom made as per preferences. Months of designing and testing the prototypes turned out to be an excellent product and had raving reviews are sales are seemingly improving. They also manufacture Flasks which has good sales too.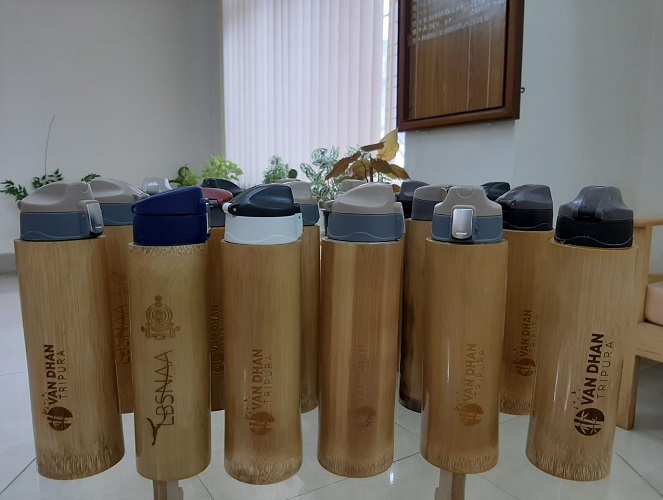 Without the help ?
Without the support from various government organisations, this huge task of getting hundreds of artisans together would not have been possible. IFS Prasada is fortunate to currently hold the MD's pposition at Tripura Rehabilitation Plantation Corporation Limited (TRPCL) which made it possible to collaborate with BCDI – Bamboo and Cane Development Institute and the FRC -Forest Research Centre of livelihood extension in Agartala. He first trained Ten artisans of TRPCL and Pradhan Mantri Van Dhan Yogana and the National Bamboo Mission schemes and they in turn trained over 1000. That's how these projects are running smoothly and are successfully.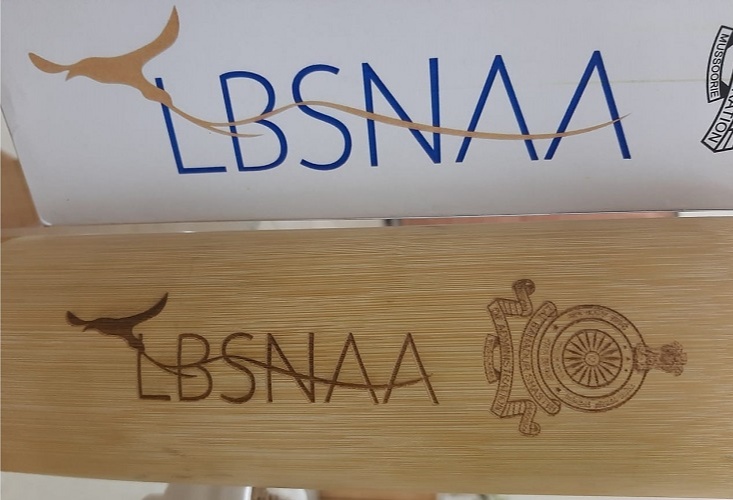 Talk about cost.
These handcrafted leak-proof Bamboo Bottles are available in four different sizes of 300, 500, 750 and 1000 ml. and cost is anything from Rs 700- Rs 1200, minus the taxes and transport. The Flasks are around Rs 1300 for 750 ml. Its worth it as one is indirectly contributing to a good cause and the health benefits that come with it.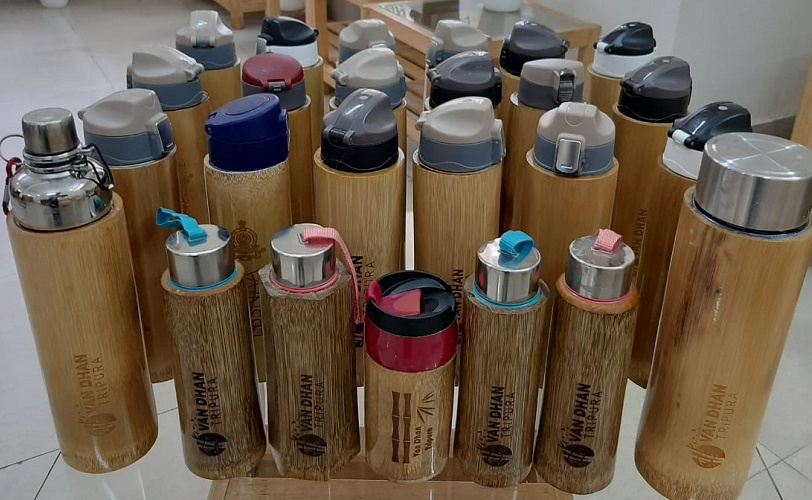 A Happy Man..
The 2010 batch IFS Prasad Rao Vaddarapu is a happy Man having accomplished what he dreamt of for a noble cause, the artisans are happier for getting their due and the consumers are more than satisfied.

If any of you wish to place an order/enquiry please call:

6009306863