Celebrity fitness trainer says age is just a number. What's made her so popular.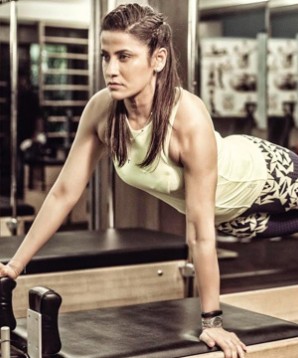 She spent her childhood and teenage years playing, sleeping, eating and watching television. Her post-school evening routine included just hanging around in her school uniform till bedtime not even bothering to change clothes, munching fried food and watching television. She just paid heed to her love for pizzas and biryanis more than her mother's worries about her lifestyle. That lazy girl is now the most sought-after celebrity fitness trainer in Bollywood. It's not an exaggeration when you listen to Katrina Kaif, Kareena Kapoor, Alia Bhatt, Deepika Padukone and other celebrities talk about how she makes their fitness routines fun and fulfilling. She is Yasmin Karachiwala and this is her story.
The Initial Days:
Yasmin who was born on 4 July 1970 in the USA, did her schooling from Saint Agnes High School, Saint Paul, Minnesota, USA and college studies from St. Xavier's College, Mumbai, India. Yasmin hated running and never took part in sports. "I liked to do things where I could show my strength. Even in school, the only sport I did was short put and javelin throw, as it needed strength.", she shared about her childhood days. She was a total tomboy and kept telling her mom to enrol her in a co-ed school as she wanted to play sports with boys. Yasmin says how rebellious she was as a child. "Every day, I would trouble my mother to tie up my hair until I was satisfied, which took an hour. One day, she took me to a salon and chopped my hair off. I got so angry and told her that if you want a boy, I will give you a boy. That was when I started chopping my hair short and became a complete tomboy. I am a complete rebel. If you would make me do something that I do not like then I do it all the more just to rebel." she said with a firm tone. One day her friend, who was dating a boy, came to her asking to accompany her to the fitness class as she was trying to lose weight. Thus, at 18, along with her friend, Yasmin hit the fitness class and there you go! It all started from there. "Peer pressure works in many ways. As does peer acceptance. I flowed along, and the rest is history." she recollects in an interview. She went to the aerobics section as it seemed cool to her. She thought that she is a good dancer like other teenagers but when she couldn't sink into the coordination, she felt taken aback. That's when she became stubborn and started attending the class every day until she perfected the routine. Her teacher, who recognized her zeal and flair, asked Yasmin who was going for an exchange program to the US, to do a fitness course from there. According to her suggestion, Yasmin took up a fitness course from the American College of Exercise and became the first one in India to be certified in a fitness course.
Building Up a Career:
Yasmin came back to India and started step classes. She also received training to become a kindergarten teacher. She thus started teaching in the mornings and training in the evenings. A few months later, she got a job in French International School, in Breach Candy, as an English teacher. She was later married to Minhaz Karachiwala and moved to Cuff Parade. "So, I would travel around the city every day to take classes and training sessions", she recollects. She continued until the couple got their first son when she focused on motherhood while teaching only two group classes. However, she wanted to do more. Thus, to increase her expertise, she studied further to become a personal trainer. People said that she would start looking like a man if she trained like that. "All I said was I will figure it out whenever that day will come", she recollected her bold reply. Slowly, Yasmin started to show changes in her body and when people noticed it, they wanted to try it out too. They started to come to Yasmin for training.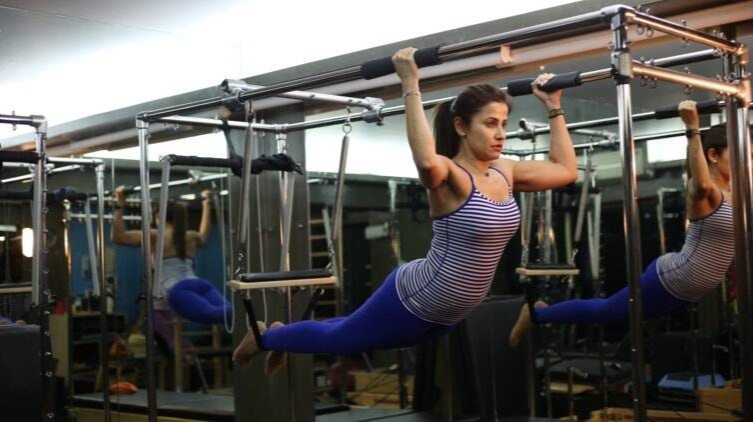 The Rise of a Fitness Trainer:
When people started showing interest in training under Yasmin's guidance, she started a small studio in her guest room. While trainees started increasing, she shifted it to the living room. "My kids were too small and my husband did not mind as long as I was home with the boys. I was happy because I was doing what I loved and got to be a mom as well.", she shared. She slowly converted a part of her terrace into the fitness studio. She started moving closer to her goal when her kids started going to school. She moved to Bandra. "Over the years, I felt like my work was set in personal training.", she said. She later went to the US to study Pilates and became the first BASI (Body Arts and Science International) certified Pilates instructor in India. What started then, has been continuing for more than two decades now, making Yasmin the most sought-after celebrity fitness trainer in Bollywood. She is the one behind Katrina Kaif's personality in Tees Maar Khan and Deepika Padukone's body in Ram Leela. Through her personal fitness and the only Pilates studio Yasmin's Body Image that she established in Bombay, she has been making waves in the Indian fitness industry. Along with the main fitness studio in Western Mumbai (Bandra), she has also been taking care of franchisees at South Mumbai, Andheri (Western Mumbai), Dubai, Dhaka and Delhi.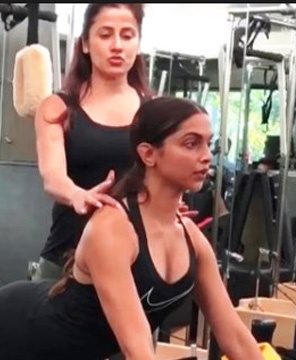 Recognition to the Lady of Substance:
Yasmin has got numerous accolades to her credit. She won the "Best Fitness Instructor" at the Vogue Fashion Awards 2013. Elle Beauty Awards 2015 awarded her as the Best Fitness Expert and she also bagged the Giants Awards 2015 and Rotary Award 2015 for the contribution to fitness and wellness. She also bagged the World Women Leadership Award 2016 for excellence in Health, Wellness and Fitness. She has received the Super Woman Award, 2015 by 94.3 Radio One. She was selected as the Business Icon for Fitness 2019 by ET Business. She was titled as the Fitness Innovator of the year 2019 by Jaslok Hospital. Yasmin, who published a book called Sculpt and Shape – The Pilates Way, is also recognized as the first Balanced Body Master Pilates Instructor and Fletcher Pilates instructor in India.
Thus, Yasmin made her way from being a rebellious young girl to the fitness point-of-contact for Bollywood celebrities. Kudos to this lady who is still making her way to prove that 50 is just a number.

Know More About Her