Student's Innovation of "Building Material" from waste can be a boon to the construction industry.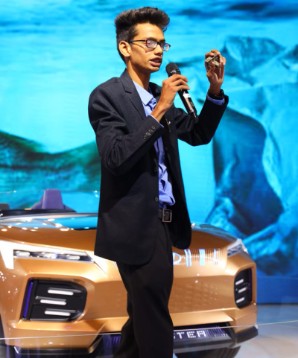 Create something out of waste.
"Don't let lack of resources be a roadblock on your path to making your innovative idea into a reality.", says Swasthik Padma, a student of Vivekananda P U College in Mangaluru.
A Quick Glance Into The Boy's Life:
Though hailing from an agricultural background, Swastik's father settled as a Pharmacology Lecturer and his mother is a Chemist. Parents were rather intrigued by their child's interest in knowing the technicalities of the toys gifted to him rather than playing with them. He focused on dismantling, identifying the parts and fixing them back instead of having fun time with them. Thus, at a very tender age, he started exhibiting his possibly reverse engineering skills.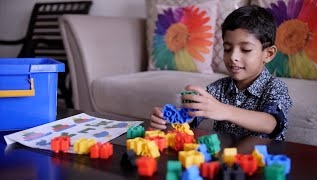 As A Functional Kid :
At the age of 9, in his class 4, the boy had started making full-fledged working models. It's unbelievable to even think that this kid had so much knowledge about machines. Would anyone believe his inventions ??
Driving/directing water to their farm from a nearby stream without the use of electricity. He designed a turbine for this purpose.
Areca nuts to pick from the ground is laborious and expensive and he designed a small machine that did the job.
To row a boat he designed a propeller which converted wave energy into mechanical energy.
Unexpected learning.
This teen just wanted to burn some plastic to see what happens? Of course, it caught fire and for the heck of it he threw in some sand and was surprised by the result that the hot molten mixed with sand converted into a black hard mass. His curiosity drove him to break the black ball and he started hammering and was astonished to see that despite repeated efforts it was too sturdy and tough to break. Wow! this could be used in manufacturing various materials because of its wonderful properties like rigidity, stability, non-corrosive nature thought this little scientist.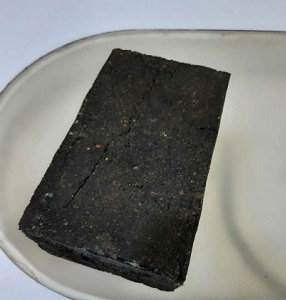 Encourage rather than discourage.
All he needed is an encouraging word or a pat....but Swasthik was discouraged and disturbed by the Puttur Prof's careless remark and shrugging off his idea about presenting his project at a District level exhibition.
Never let it weigh you down !!
Swasthik strongly felt he needed a second opinion and rightly so decided to follow his heart and approached NIT Karnataka. He was so overwhelmed and relieved to receive the much-needed support from the entire Metallurgy and Material Science department. Swasthik after trying his hand at various tests and combinations thought the issue of thermal stability must be addressed. So, he turned towards blast furnace slag and realized that it would make a perfect adhesive.
WOW !! Waste Waste Gave Out The Best:
He used Blast Furnace slag, a WASTE MATERIAL from the iron and steel industry and LDPE waste plastic to create a BUILDING MATERIAL. This material withstood 1000 hours of corrosion testing.
Where can it be used ?
Ok!! Now that a strong, durable and sustainable material is in the hands, the next question is where to use it and how? The problem of coastal erosion caught his eye. Concrete slabs which were being used until then are corrosive and don't last long. So, obviously it would serve as the right place for his building material to step in. Also, manufacturing concrete is not eco-friendly and that making of one cube of it releases 20kg of Carbon-dioxide into the atmosphere. On the other hand, this material out of plastic waste not only reduces the Carbon emmisions but also helps reuse and recycle the plastic waste. Thus, it can be used as a coastal barrier to prevent erosion.
Overcame Rejection To Greet Recognition:
His innovation which was once rejected brought him the National Award for Exceptional Achievement. The NCSC YOUNG SCIENTIST AWARD and the INTERNATIONAL PLAST ICON Award adorned him and removed all the traces of knockback. His biggest reward, he says, is to be able to recycle at least 10 tonnes of plastic every day.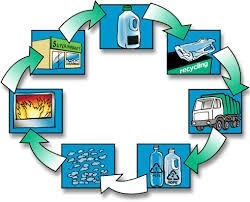 His Plan For The Future :
He is currently on a roll to build an efficient team to take this project to a significant height. Using efficient machinery and new techniques in manufacturing, doing a mass production is his goal. He is looking forward to get this project funded by the government. Is anyone else listening or interested ??
Don't' Let Anyone Quash You
"One thing we can draw from Swasthik's ambitious journey is - Take everyone's opinion but don't succumb to disapproval" We wish this budding scientist to hoist the nation's flag on the technological fort in the years to come.