Go Hungry for a couple of days and it will teach you everything you want to about LIFE.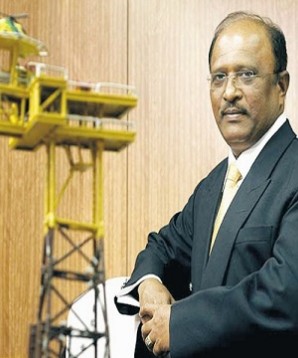 A Cobbler's son, Ashok Khade from Sangli, has gone hungry for days during his childhood along with his 5 siblings facing hardships like lack of electricity and water and sleeping in the warmth of each other but they were never hungry for love as their Mom particularly, showered them with plenty. Ashok was definitely hungry for knowledge and adamant about making a meaningful life for himself with his intelligence and willpower.
School Days
Coming from a Dalit background and in the 70s had to face a lot of humiliation. Despite being brainy, its never been easy as the Brahmin boys would tease and make fun of him. One incident he recollects that the boys were very much in control of the Sanskrit language because of their culture and the prayers but for him, it was a tough subject but it so happened that he topped the class in Sanskrit. There were others who have helped him with clothes, shoes, provided food and encouraged him. His desire to become a Doctor seemed like a distant dream and just after his High School ended up in Mumbai at his Uncle's place and worked at the Mazagon Dock. He has always had an entrepreneurial streak though but in a city like Mumbai the opportunities are plenty but the risks are higher.
A bit of luck
Always interested in pursuing his studies and he managed to do a part-time diploma in Mechanical engineering. A combination of his experience, excellent work knowledge and the stickler for quality, with a bit of luck he got an opportunity to do a short stint in Germany in 1984 related to submarine quality control. He gained rich experience in manufacturing, quality, perfection and a bit of management.
No Risk No Gain
Though he thought he would plan and strategize and then start a business, but ironically most of the start-ups are never planned. His Uncle's untimely and sudden demise in 1992 took him by shock where he had to shoulder the responsibilities of Uncle's four unmarried daughters. Contemplating whether to get into business for a couple of years to fulfill his entrepreneurial ambitions he just took the plunge and established DAS Engineering in 1995 a company specializes in fabrication work for offshore in the area of energy and infrastructure. Since bagging his first contract of around Rs 2 crore from his ex-company in Mazagon, he has only grown from strength to strength. DAS is the only company that hires more than 4000+ Dalit employees (small % of total employee strength) clearly showing his respect to the Dalit community. It's not about caste or creed or relatives or friends but if one has to maintain quality, then its only about Merit and experience.Today he has a credible balance sheet of over 150 crores. Some of his notable clients are ONGC, Essar, Hyundai, and many others. DAS (Datta, Ashok, and Suresh), the three brothers have different responsibilities and so far have been managing well.
To conclude he says "Finishing on Time and Quality" is the reason taking DAS to higher levels each year. Also, says he was truly blessed to be at the bedside of Mother Theresa when she passed away.