At the Harvard graduate's Chai Point - you are sure to get "Your cuppa-tea"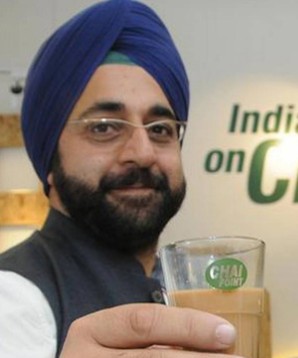 Chai Point Founder Amuleek Singh Bijral
Chai has always been a big part of Amuleek's life. From the age of 10, he was known as the chaiwala of his family and women of his family loved the tea he brewed. At the initial days, when he shared his thought of entering into Chai's hub, the typical stereotype family was not in support for him. His mother said "If you wanted to sell tea, why did you waste money studying MBA at Harvard. You should have simply assisted our helper Mohan Lal for a few years, by now you would have had the required experience." They all had a hearty laugh that evening. But to his thoughts, the Tea market in India estimates 911 million kilograms of chai every year whose value is approx Rs 33,000 crore. Also, there was not even a single organized player in the market offering chai to people. There were many like café Coffee Days, Baristas, selling coffee but in the city like India where tea lovers are more, such consumers remain neglected. It wasn't a novel concept but Amuleek dreamt of taking Chai to the next level. Their tag line reads further "India Runs On Chai".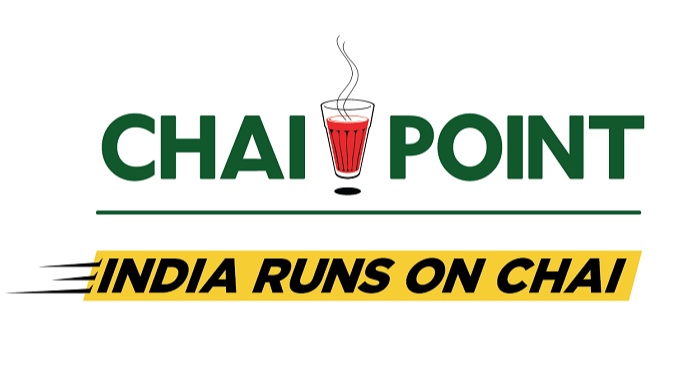 He always wanted to become an entrepreneur since he was studying an MBA at Harvard Business School but was uncertain about the offerings. After returning to India, he started working with an IT company but still had his strong determination of setting up his venture. In his workplace, he observed how particular everyone was with their tea breaks. A group of people leaving a Shanty tea shop fascinated him and made him realize the need for chai joints at large tech parks. That day he decided to enter the world of Chai and resigned from his company.
The success journey
The initial day's challenge was to gain confidence in his junior employees who feared being labelled as chaiwalas for which they arranged various programmes. Today they had a strong team of 825 people consisting of employees with experience in companies like Starbucks, Café Coffee Day, PepsiCo and Oberoi. Amuleek tried to customize and modernize the tea drinking experience so he kept the affordable prices with superior quality along with digital transaction facilities. He has also made it environment-friendly by using bio-degradable cups and providing electric scooters for delivery.
India's largest organized Chai retailer 'Chai Point' brings you a perfect blend of chai made with fresh ingredients to refresh the working professionals throughout the country. It has become the most loved brand for Chai lovers with over 300,000 cups sold every day. Chai point is an Indian company which serves tea-based beverages in eight cities including Bangalore, Delhi, Gurgaon, Noida, Mumbai, Pune, Hyderabad and Chennai. It was founded in Bangalore in 2010. Currently, it has its outlet with over 100 services hubs located in retail locations including airports and business parks. They also provide online delivery services which are popularly known as 'Chai-on-call' and a vending kiosk-based solution called 'BoxC.in which focuses on operations. The chai is been served on heat resistible disposable flask which keeps it hot for 60 mins. Since October 2017, it has started selling tea on E-commercial websites like Amazon. It also has mobile-based applications since 2014. Chai Point had raised its funding till $10 million in September 2015, which has increased to $20 million on April 19, 2018. It is the single largest in C series funding, so far.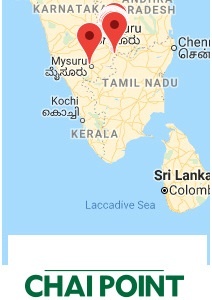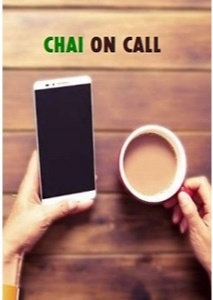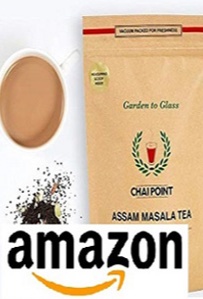 Find Your CHAI POINT Order Chai On Call Order Chai Powder on Amazon
Offerings
Their varieties of offerings include hot Chai, Iced Chai, Shakes, and bite-sized Made-For-Chai Snacks to give a crunch in your morning and evening Chai. To deliver the best quality of chai, the tea extracts are sourced across the country from exclusive estates of Assam, Darjeeling and the Nilgiris. This is done by the team of professional tea tasters who choose the best tea leaves from the tea plantations in each season. The best thing about them is, they are free of any artificial ingredients or added colors which can be felt in each sip of it. Their recipes have been developed after thorough research which includes healthy offerings like Multigrain biscuits, Mathri, Cake Rusk, Quinoa Puff, Gud Chana, Masala Peanuts and Cornflakes Mix. They also provide tea-bags, hot chocolate and badam milk with plug and play services.
What is boxC.in
Indians love to be a Chai lover and receiving a good cup of tea during working hours is like a blessing for them. They love to be satisfied with a cup of tea during their intervals. Marking these desires, Chai Point has introduced India's first cloud-based platform for beverage services named as boxC.in. It provides freshly- brewed and high-quality chai and filter coffee to corporate companies. They make sure that IOT enabled 100% automatic dispenser is successful in serving a great taste of cup to employees which can bling a driving factor for doing great work.
Plans
Chai point is planning to open more 30 new stores in the coming years. It has also recently opened its 100th store in Bangalore while hitting up the century. The company is expected to grow at a 75% growth rate by the end of the financial year. But there are no such plans to open outlets in any other cities apart from the eight mentioned above. Their biggest priority is customer experience. The company is all set for growing hot beverage dispensary machines and has announced the rolling out of facial recognition bills for frequent customers. With this technology customers would be able to pay their bill quickly by a face scan and would get high rewards in it. The chai point is expected to be grown 5 times in the next 3 consecutive years.