Startup idea well planned and executed; is savouring success at 19.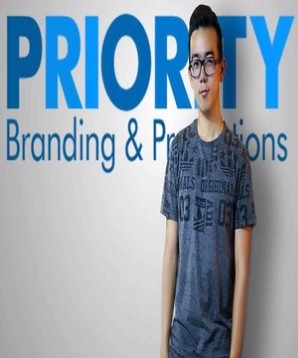 A born Entrepreneur.
Startups are not everyone's cup of tea, but more often than not it is believed that one has to have it in their DNA. Even while schooling, Burner has always had a burning desire or aspired to be his own Boss someday. Being a lover of music he thought he would dabble around with his idea of an APP called Cisum but suddenly a new idea of a Branding and Promoting company flashed by. Invariably every teen is impulsive and acts on impulse which sometimes can go wrong horribly. Anyway, this led to his dropping out after ISC and mull over the idea but continued his graduation via distant learning.
Right Time and Implementation.
Whether it is the good or the right time or perfect or ideal conditions is always a difficult decision. Sometimes, the sixth sense works and if not today or tomorrow, one has to just DO IT. Burner was confident as he had done his homework well by gauging, surveying and analyzing the needs of the people; concluding that there was not a single company catering to Branding and Promotion in and around Sikkim. He knew that it was the right time and took the risk and plunged into it.
CEO of Priority Promotions.
Launched in 2015 with an aim to come up with new creative ideas, strategies to help in the branding of companies. Creating meaningful and a strong bond between clients with customers is no mean task and just cannot happen over a few posters or advertisements. With latest technology tools, one could do this via social media, emails, etc., as it is the most preferred medium for today's tech-savvy generation.

Support and inspiration.
One always looks up to their immediate family and friends for support and motivation. Armed with tremendous support from his parents, his mentors Asish Subbu and his sister Mandira he was almost sure he could feel the success. He mentions that Steve Jobs is one of his biggest inspirations.
Ready for the first challenging Project?
It's not as easy as it may sound but now that the idea and support was in place, the planning and learning the nuances and getting down to the brass tacks was a must. A little nervous that he was taking on his first project with zero experience at 18, but grabbed the opportunity nevertheless. Though he didn't rate his project well but was over the moon when his client was totally satisfied. Till today, it looks to be his best learning and most thrilling experience.
What does it take?
Meticulous planning, completing the TO-DO lists, consistency, hard work, understanding the target audience, clients'needs, quality, giving more than expected and building a close bond between the Client and customer is very very crucial. Setting daily, monthly and yearly targets which everybody does is easy, but focusing on how to achieve them is challenging. He says he strongly believes and improves on the 3Cs - Tremendous Competition, Accelerating Change and Overwhelming Complexity. Believes that hiring people who are smarter than himself and being there for them anytime and working with the team and motivating them. He loves to listen to motivational speakers and picks up a trick or two and uses them. Technology is changing at a blink of an eye and staying abreast and being proactive is absolutely a necessity. Never for a moment be passive or complacent and never compromise on quality; as Clients and customers have too many choices today.
Tips for the Young Entrepreneurs.
Winning or losing is part of any game and so it is for Entrepreneurs. In an era of Startups, choices one makes can either make or break, but believing in the idea and implementing it to the fullest is the answer. Paying attention to every small detail and giving 100% can go a long way. There is no substitute for hard work and focusing on the task at hand is very important. The way to get started is to quit talking and taking advice and begin doing.
North East on his mind.
The day one stops reading and traveling; it is the day one stops living. He loves to do both these things where he can learn, pick up ideas and put into practice. He has many other ventures up his sleeve where he would like to work towards getting the North Eastern states the deserved recognition. Lending a helping hand to students and employees of NE across India through one of his new ventures is on the cards.
Burner will inspire many talented North Easterners to start dreaming big, and through this article, Bookofachievers.com hopes to get more achievers from North East on board.