15 YO with Rs.300 turned into INR 7.5 Crore. Jewellery that suits every taste and pocket.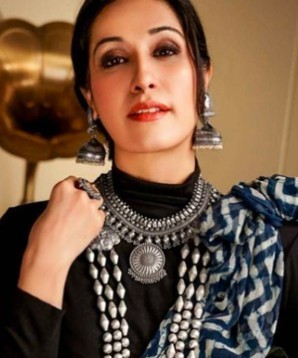 More than textbooks and classrooms, practical experiences teach great lessons that make an individual successful in life. The word "Success" dynamically changes at every phase of life. When you are at school, success can be cracking your weekend mathematics test. Success, at times, can be feeding the hungry bellies of the family with the wages earned for the day. The definition of success varies at various points in life. China Kala is one such individual whose goalposts kept shifting and she has been raising the bar for herself at every point in her life and today, she is the most successful entrepreneur who is enjoying Rs.7.5 crore turnover with her company.
The Grit of A Homeless And Clueless:
Chinu was just 15 years old when she walked out of her house due to some ineluctable family issues. With just Rs.300 in her pocket along with two salwar suits and a pair of slippers, clueless of what's next, Chinu found shelter in a dormitory. The dorm charged Rs.20 per night. She didn't find a way to the future in the first two days and was scared of her survival.
If you ask me today where I got the courage from, I genuinely do not have the answer. I just knew I had to do something to come out of it, Chinu recollects.
In a few days, Chinu found a job as a door-to-door saleswoman. She sold knives-sets, coasters, and other products earning Rs.20 to Rs.60 a day. She rang the doorbells, approached people but it wasn't as easy as it sounded as she had to face outright rejections and door-slams on her face. However, she says, all those have only made her strong. One year down the lane, Chinu got promoted and started training three other girls by becoming the supervisor which raised her pay-scale.
That was the beginning of my sales training, she says.
Germination of An Entrepreneur:
Chinu, to whom success was being able to afford one meal for the day, always wanted to own a business. Because of her initial job, this desire started burning brighter. She did not receive formal education but with all that she learnt from personal real-time experiences, she gained confidence in designing her life the way she wanted. In order to gain more exposure, she took up another job as a waitress in a restaurant and worked from 6PM to 11PM. Her determination to grow in life did not tire her limbs or exhaust her mind. She clocked every minute and within three years, she attained financial stability. With a zeal to set up her own business, she kept saving money and worked to pool up the required experience and knowledge.
All

Set To Start A Venture:
In 2004, Chinu married Amit Kala and left for Bengaluru. In 2006, she took part in Gladrags Mrs India Pageant with the advice of her friends. In a room of super educated women and achievers, Chinu felt it scary to sit with them having no formal education or certificate in her name. However, she didn't wither as she just had a belief in what she learnt from her experiences. What if she hadn't had any strong educational background? She stood among the finalists on the big stage. "I have always loved fashion but I never had the money to spend on myself," she says.
This event showed Chinu the significance of Jewellery in the fashion industry and how the right piece of jewellery could enrich the look of a person. She noticed that Indian markets could not quench the thirst of jewellery lovers who are importing the jewellery designs of their choice from abroad. To fill this gap, Chinu founded Rubans Accessories in 2014.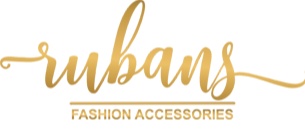 The Road had its Set blocks:
During the initial days of its start, the company was just a thought in Chinu's mind that couldn't even find a 6/6 place in Bengaluru for its set up. Chinu struggled for six months to secure a space in the Forum Mall in Koramangala, after constantly chasing the manager. Retail business in the 90s happened mainly through high streets and malls where the waiting period was close to three years to get a good location. This coupled with the problem of huge deposit only to make the financial burden worse. Chinu was ready with the stocks but she had no money to pay the deposit to the mall. With confidence in her designs, she convinced the mall management to give her one month time after the opening of her store so she could arrange for the deposit amount. On the very first day of its operation, Rubans Accessories made a great start.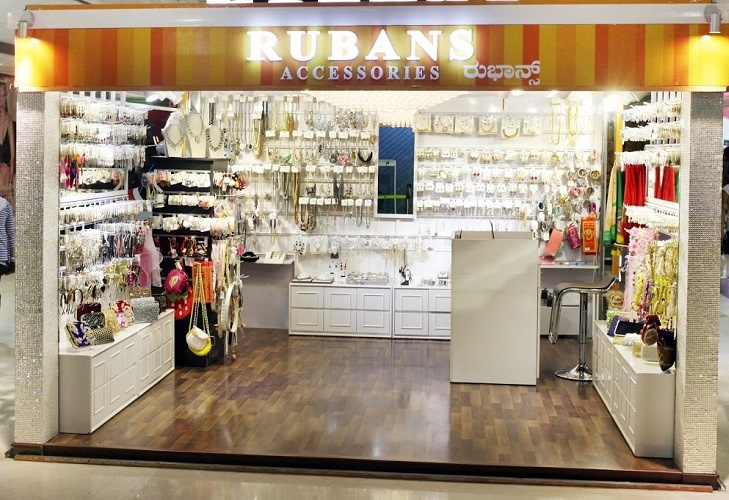 Rubans Accessories – Understanding the customers' Tastes:
Chinu very well knows that consumers' needs, if met with trust, becomes the sole reason for any firm to grow big. Rubans curates ethnic and western jewellery and the prices range from Rs 229 to Rs 10,000 per piece. Chinu deals with designers from all over and curates various looks.
I have learnt that running a business is no rocket science; it's a simple way of meeting consumer demands with products & services that best match their needs. I could not study entrepreneurship so I decided to jump into it, she says.
The very next month, the sales rose high enough to pay the mall's deposit. In the year 2016-17, Rubans Accessories bagged in about Rs 56 lakhs. The next year the revenues rose to Rs 3.5 crores. The year 2019 earned revenue of Rs 7.5 crores. "This for me is the love that the brand is getting. I believe that every day of work must bring in some growth – whether it is in the form of learning, understanding a new subject, or monetary gains. I never forget where I started from. Today I am able to pay 25 salaries and while that feeling is amazing – I believe in hard work and expect that from each person associated with my brand.", she says.
Rubans, that started as an offline brand now also emerged as a successful online brand. Apart from the store in Bengaluru, the company has a store in Lulu Mall, Kochi as well as retails on online portals such as Myntra & Flipkart. The brand also merchants through its own website, thereby meeting the demands in the accessories market across Tier-II & III geographies in the country.
While being recognized as the category leader in branded fashion jewellery & accessories segment, Rubans Accessories is also a part of Myntra's Brand Accelerator program. Rubans has incorporated the flow of thoughts and designs from across the world in its collections. Rubans stood out to be one of the only brands in the country to offer a wide range of products in both western and ethnic categories, satisfying a wide range of styles, trends and seasonal demands of the consumer.
"Rubans believes in providing stylish and statement pieces that are affordable but true to its promise of quality and glamour. We promise the idea of Novelty and Royalty," says Chinu. Rubans is managed by a young and creative team that puts together unique designs and brings out limited edition collections twice every year. Some of the signature collections of the brand include traditional jewellery art forms such as Kundan, Polki work, coin and temple jewellery.
What's In Store For The Future?
The field of fashion is so dynamic that what is relevant today will become an out-fashion in few months. Hence, Rubans Accessories works on a mission to evolve every day. Rubans Fashion Accessories is now entering into the Luxury segment with Rubans' Luxury.
It has curated the luxury collection keeping it elegant and exquisite, where every piece of jewellery is handcrafted with intricate designs inspired by the Indian heritage. Rubans has designed and curated the Luxury collection that brings back the forgotten traditional and vintage designs that suit for Indian weddings and special occasions. "These are regal and statement pieces, rich in tradition, and promise to bring a smile on every customer's face," she says. With an aim to penetrate PAN India markets by 2021, Rubans Accessories' goal is to achieve revenues of Rs.100 crore by 2024.
All the learning that I am able to implement in the business today stems from the door-to-door selling, the waitressing at restaurants, and the rejections that I faced before. They have shaped me and helped me grow, she says with a smile.
Her Advice to The Young Entrepreneurs In Her Words:
These are dynamic times; earlier, what used to take five years to change today changes in six months. Thus, entrepreneurs need to develop the capabilities of forecasting the next big wave and be prepared to embrace change, she says.
Hats off to this 37-year-old who proved that with sheer grit and will power, everything can be achieved right from scratch.

CheckOut Rubans Accessories Collections

Follow Her For More Updates