Why Kerala is the largest consumer of Gold? What's all about the love of Keralites for gold?
While South India accounts to nearly 40% of India's total gold consumption, one third of it is consumed in Kerala itself. It's not only the urban Kerala that consumes a lot of gold, even rural Kerala tops the list for huge spending on gold ornaments. Its per capita expenditure on gold is reportedly six times higher than the state that stands second - Goa. It sounds exaggerating when Kerala's Chief Minister wants a low goods and services tax (GST) for gold but it's no wonder. Why has Kerala become such a huge hub of gold consumption? Let's know.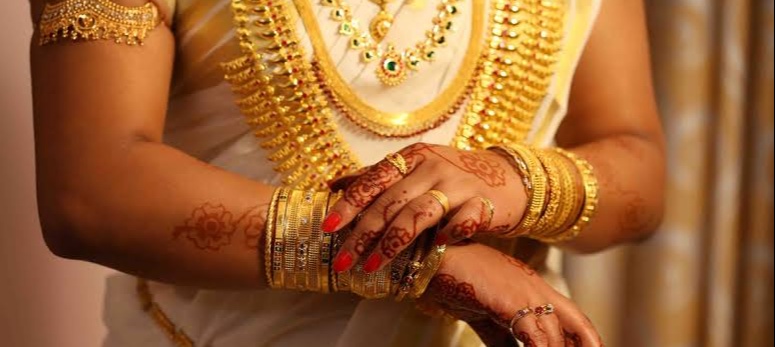 Kerala and Gold:
Immense love for gold is deeply connected to the culture of the state. Purchasing gold jewellery is connected to their tradition as well as important family and societal occasions. In Kerala, large amounts of gold is purchased for weddings and if I tell you that a newly-wed bride hailing from a middle class background takes an average of 320gm of gold to her in-law's house, you will be jaw-dropped. A Kerala woman styles herself with an average of at least 30gm of gold on a daily basis.
Though Keralites love gold for its beauty and richness, the main reason they keep gold is to raise emergency cash. Households in Kerala often take loans on gold and it is estimated that in 2019, two major NBFCs of Kerala, the Muthoot Finance and Manappuram Finance, held over 230 tonnes of gold as security. Out of 1200 tonnes they held from the entire country, 230 tonnes was from Kerala alone. It is known that Keralites opt to remain with debts than to refraining themselves from buying gold. Gold, to them, is a form of investment or a display of social status.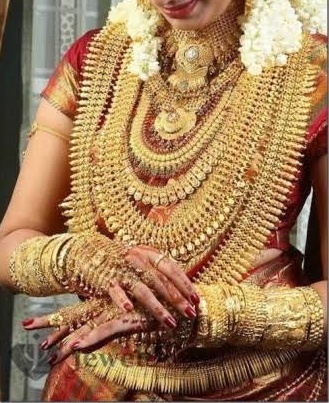 Gold has such huge prominence in Kerala that the state has its own chain of gold retailers including some of the country's largest such as Josco, Joyalukkas and Bhima. Kerala is also in plans to having a Gold Souk Grande in Cochin just like the gold souks of Dubai.
How Did Kerala's Association With Gold Start?
Well, let's travel back in time to when the global trading of spices began. Cochin in Kerala was one of the many key ports that were visited for the trade of spices during the Roman Empire. There was a lot of importance given to the spices such as pepper, cinnamon and cardamom by the Greeks, Jews, Arabs and the Chinese that they even exchanged huge amounts of gold to obtain them. Thus, those Keralites who had good foreign trade relations possessed high amounts of gold, which eventually became a mark of high social status - and that continued.
As decades passed and as the state entered into the new millennia, social customs and rituals began to involve gold. Especially, when it came to marriages, the dowry was decided based on the family's social and economic status - which is in turn decided by the amount of gold owned by them. Even today, after making attempts to curb the practice of dowry, families continue it in the name of gifts to keep their social standing firm.
So, that's how Kerala got associated with its long-lasting love - the yellow beauty, Gold. While the state stands first in many aspects, it is equally shocking that the country's one of the biggest gold smuggling cases that involved international big sharks too, came from this state. Looks like the state is proving its love for the yellow metal in all ways possible.