The Strong Girl of India wins Gold in Asian Powerlifting Championships.
Father has won silver and daughter brought home Gold. Wondering what I'm talking about? It's time to take a letter-travel to Mangalagiri in the southern Indian state of Andhra Pradesh to know about an international powerlifting champion, Saadiya Almas, who won gold in the Asian Powerlifting Championship held in Istanbul recently. Almas has made her father, Sheikh Sandhaani, who won silver in the Asian Benchpress Championship held in Jamshedpur in 2004, extremely proud.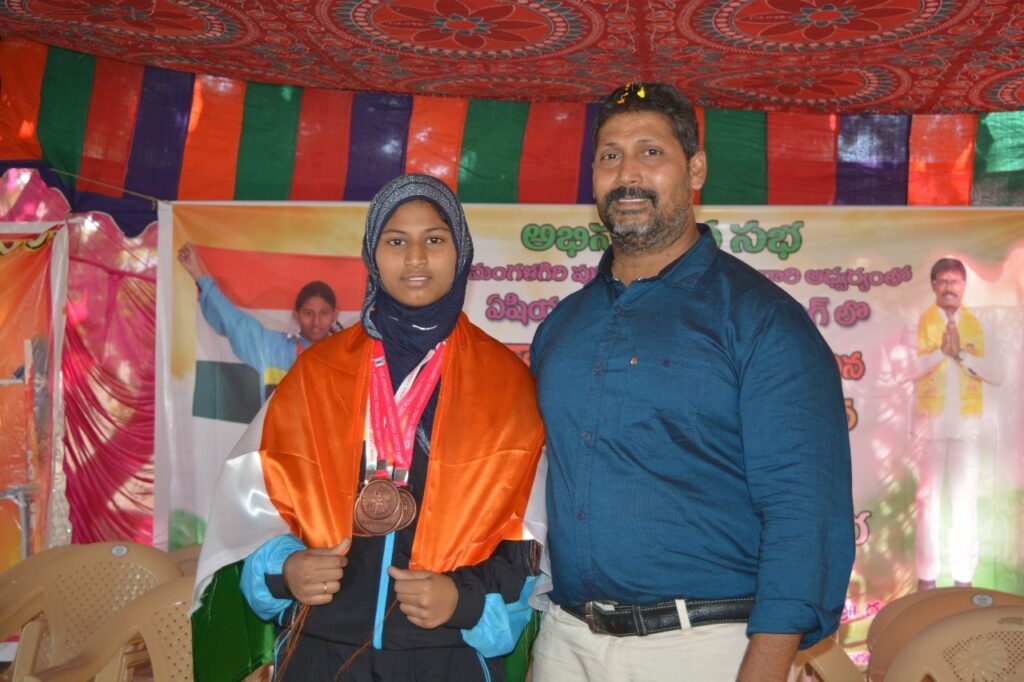 By lifting 167.5kg in the Squad category, 70kg in the Benchpress and 157.5kg in deadlift category which summed up in total to 395kg, Almas bagged an overall Gold. Almas participated in the championships with the help of Rotary Club of Hyderabad Deccan who offered her a financial help of Rs. 2 lakh to travel to Turkey. This KL University student who is pursuing her degree currently is also hailed as Strong Girl of India.
Earlier, this girl of muscle has won bronze in the Asian Powerlifting Championship in the sub-junior category by lifting an overall weight of 242.5kg.
We wish Saadiya great success in all her future championships and may her growth represent her town and state on the world map.