The new Vice-president of The Open Society Foundations looks forward to wipe out these biggest challenges.
"The Emergency, my involvement in the students' union, the Josephite Jesuit values, all shaped me into an activist. As far as young activists go, as Martin Luther King famously said, "in the end, we will remember not the words of our enemies, but the silence of our friends", says the new Vice President of The Open Society Foundations, Bangalore's Salil Shetty.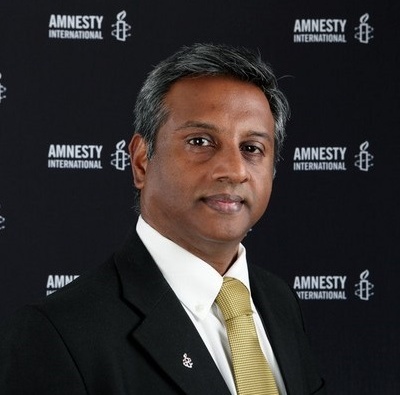 Salil Shetty, an alumni of St Joseph College of Commerce, lives in Cooke Town in Bengaluru. He worked as the secretary-general of Amnesty International and director of the UN's Millennium Campaign. He headed the ActionAid across the globe and in India and Kenya. As a senior fellow at Harvard University's Carr Center for Human Rights Policy, he led a seven-country study on resistance to elected authoritarian leaders. He served as the Director of the United Nations Millennium Campaign from 2003 to 2010. Recognising his commitment to Human Rights and his deep understanding of the complexities of human rights issues, he was appointed as a Senior Fellow at the Harvard Kennedy School's Carr Center for Human Rights for the academic year 2018–2019.
Mentioning the three biggest challenges India is facing today, he lists elected authoritarianism, growing inequality, and ensuring justice for the poor in the climate crisis. Salil Shetty envisions to wipe out these challenges as the Vice President of The Open Society Foundations. Let's give him a big Hi-fi while this determined man in his 60s embarks on a new journey.