PROUD MOMENT FOR CATHOLIC COMMUNITY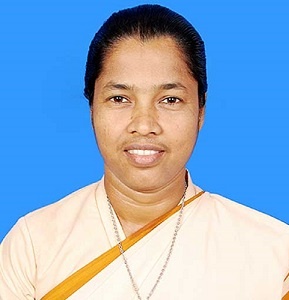 Doctor Sr Jessy Maria has been selected by the Women World Summit Foundation WWSF Geneva, Switzerland ‑ for her exemplary contribution in Rural areas. She is one among 10 others to be selected.
Doctor Sr has been quietly going about doing work in protecting the environment, working with tribals in Jharkand, educating slum kids, working towards empowerment of women and much more and rightly so is receiving the deserved recognition after more than a decade.
Doctor Sr belongs to the Little Flower Convent in Bethany in Mangaluru
A proud moment for Roshini Nilaya where she finished her MSW, Christ University and to the entire catholic community and the country.