Love adventures? Then check out this cave that has jungles and rivers in it!
In 1990, a farmer and a local resident Ho Khanh from Quang Binh province in Vietnam sought shelter from a passing storm in a cave-like natural construction. During that time, he observed clouds and also heard the sound of water gushing from a large hole in the limestone, which he found out to be an underground river. He immediately reported his findings to the British Caving Research Association (BCRA), then headquartered at Phong Nha. However, Ho Khanh lost track of the path during his return because of which, the exact location of the cave didn't come to light for the next 18 years. Again, in 2008, he came across the entrance during his hunt for food. The following year, he came back to the point along with two officials of BCRA, Howard and Deb, who began exploring the cave.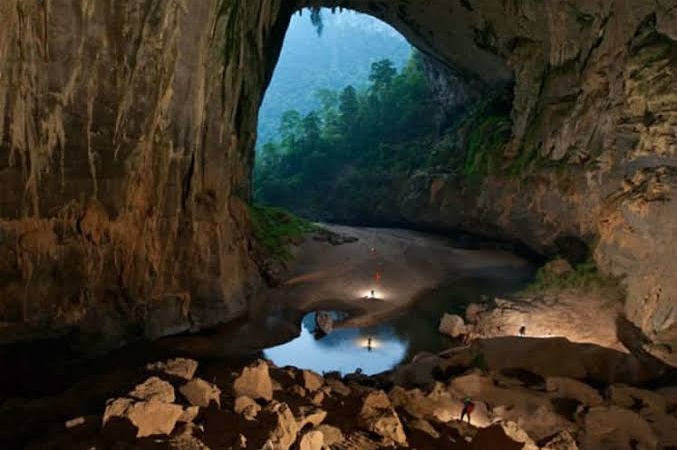 The Largest Cave in the World:
In 2010, the cave was discovered to be the largest cave in the world and they named it the Hang Son Doon Cave. Located on the border of Laos and Vietnam, in the Quang Binh province, it is believed that the cave is at least two to five million years old. It stretches for more than five kilometers (three miles) long and ranges to a height of 200 meters (650 feet). The main cavern of Hang Son Doong is so huge that it can house an entire New York City block. The cave has its own climate. Limestone cave pearls are scattered in the dried pools and stalagmite, 80 meters or 262ft in height, is found here - the largest ever. There are openings known as dolines in the ceilings, thus giving way to the growth of foliage in the cave.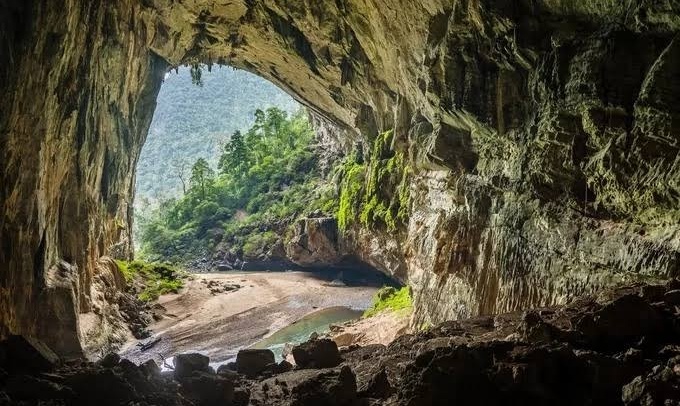 An Adventurous Journey:
Well, if you are an adventure lover, this cave offers you the required adrenaline rush. The week-long expedition involves two days of intense jungle trekking and river crossings just to reach the entrance of the cave. The adventurers spend nights camping inside the cave Hang En, the third largest cave in the world, which is close by. Once they reach the cave, the expediters must do various activities like abseiling, climbing, crawling and swimming to reach the end of the cave - a perfect package for all those who love to adventure. Two caving experts, three local guides, two chefs, two park rangers and 20 porters accompany the trekkers in every expedition. Ensuring everyone's safety and welfare is the main aim of the local tourism department while not compromising on the preservation of the cave.
Want to visit the Hang Son Doong Cave? Then the tour has to be booked four months in advance!! If you are a thrill-seeker, then this one is for you!