Learn about menstruation with these colourful comics and stories.
In a country where menstruation is a taboo, the phase is not discussed or explained properly to girls which leads to a lot of confusion and fear. Once a girl starts to bleed, she is considered impure and is swarmed with a pile of rules - don't touch anyone in the house, don't touch plants, don't hold pets, don't touch pickles, don't worship God, stay away from family functions and the list goes. How pathetic it looks when someone throws you the food without even giving it to your hand? Disgusting, isn't it? It happens in every household which believes that periods are impure and such households are in every street of our country. Under such beliefs, how can we expect people to educate girls about menstruation, it's reasons and everything about personal hygiene and importance of healthy diet during those days? "Shhh, it's a secret and don't be loud about your 'those days' ". What's the result? Thousands of girls are totally unaware of mentrual hygiene, consider themselves inferior and sinful, hide their issues with respect to PMS and don't even dare to ask for help. This is why menstrual education became the most prioritised aspect. Not only girls are to be educated about puberty, even boys are to be enlightened about the changes they undergo in their bodies. This will help them to make conscious decisions about their body and that's what Aditi Gupta has been doing for ages now.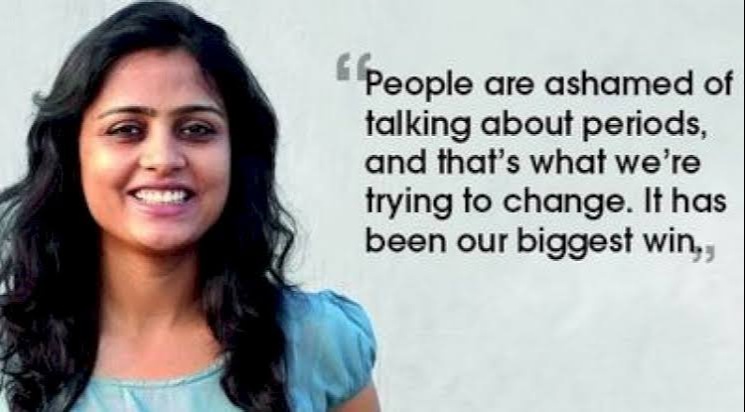 Aditi Gupta co-founded Menstrupedia to educate young girls and women about menstruation in an easily understandable manner using an artistic way of storytelling. Aditi's Menstrupedia comic educates young girls about menstruation and is widely accepted for its cultural sensitivity and unique representation. The comic is available in 20 languages across 23 countries. Also, over 11,000 schools in India included these comic books in their curriculum. This TED speaker and UN Goalkeeper who was listed in Forbes 30 under 30 as well as in BBC 100 women, is struggling hard to convince everyone that menstruation is not shameful or impure. She envisions a tomorrow where no girl is looked down upon that.
The online blog associated with Menstrupedia talks about different aspects like period positive world, menstruation and work, periods and hygiene, menstruation and mental health, myths surrounding menstruation, periods and technology, and many many more. Every girl and woman should visit the site Aditi Gupta has created along with her fabulous team to kick the taboo off. Once you step into her site, menstruation becomes the most welcoming aspect instead of being a terrible subject. There's a question and answer forum too that comes up with friendly answers to every worried question.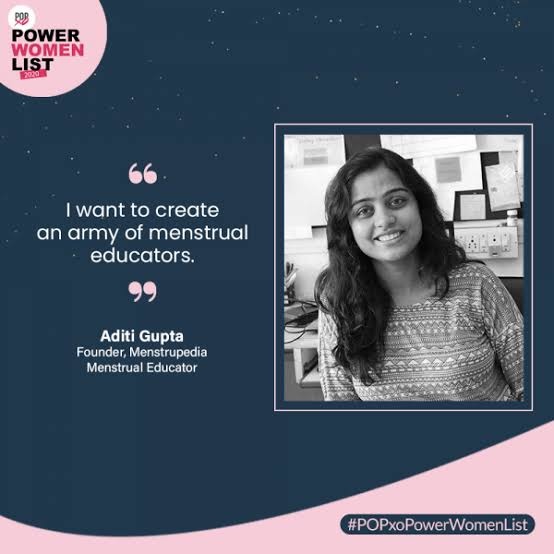 Why late? Take a look at https://www.menstrupedia.com/ and take home the best of health and happiness.