A new kind of boutique to the needy is a great thought!
Good clothing is one of the basic necessities that stands among food, water and shelter. I am not talking about grand clothes with royal look. Dignified clothing is something the least we can expect. How often we keep coming across the underprivileged on the roads, in the parks, under the bridges, near the railway stations etc. who don't even have proper clothing to cover their bodies? It's not the matter of beauty, the primary concern is about the protection from dust and germs. Every individual has the right to protect himself from harmful external bodies by covering themselves up. But what if there is no scope to buy clothing and there is no one to even lend clothes to the needy? That's where the Imagine Trust has stepped in to fill the gap. While on one side, we see people wearing costly robes and drive on the same roads where there are a few, with not even minimal clothing. Such wide gap is being bridged by The Imagine Clothes Bank.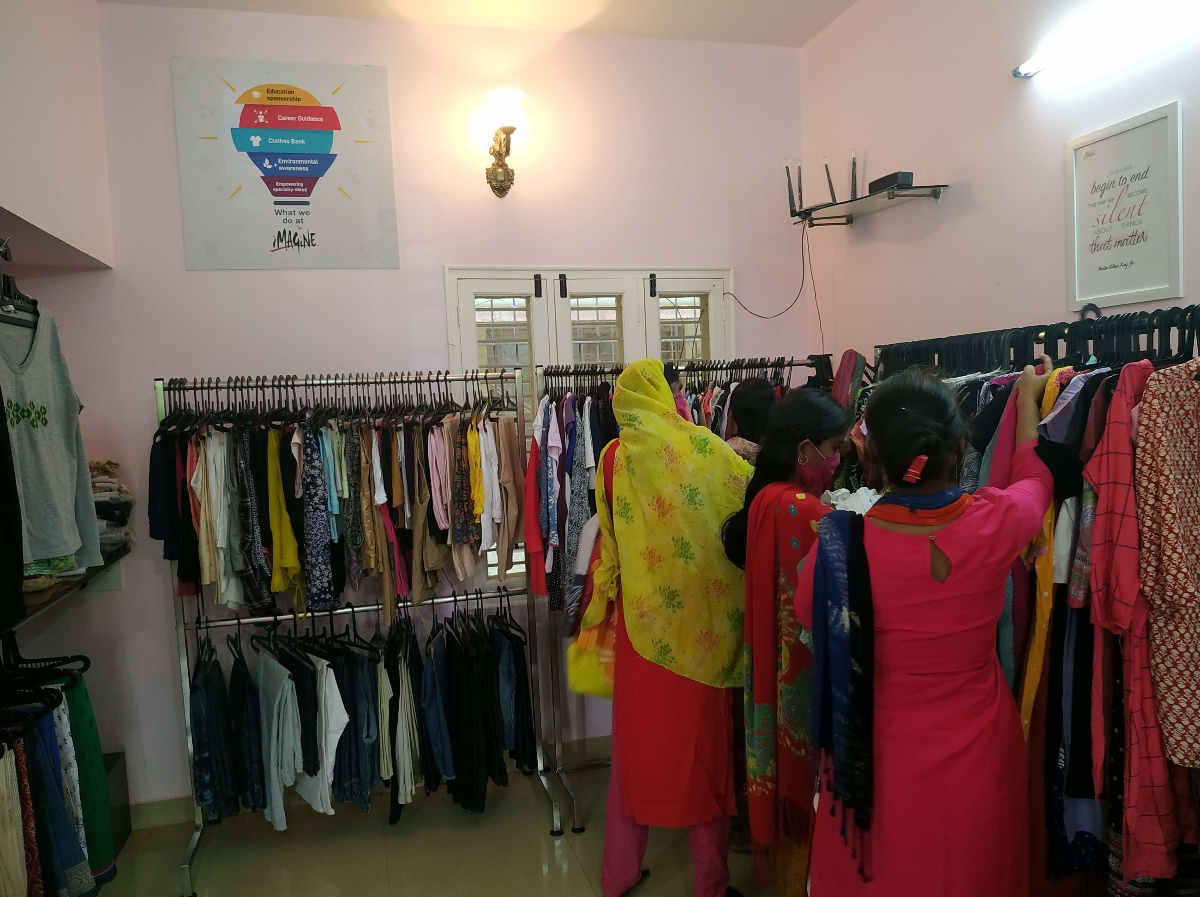 How It Works?
Based in the Electronics City, Bengaluru, Imagine Clothes Bank organises clothes collection drives in different parts of the city. Used clothes yet those in good condition that can be re-worn are collected from the donors. Before even donating them further to the needy, clear inspection is done on their condition and only those clothes which are in the right condition are donated to those in need. The clothes are made available to the needy on Sundays and every one irrespective of age, sex, region, religion, whoever comes to the Clothes Bank will have something to take back with them.
In future, this project is in plans to expand its reach to various other basic essentials alongside clothes. That means, Bengaluru will have a one-of-its-kind one-stop place where the underprivileged can get access to the basic essentials. Hats off to the idea of The Imagine Trust. I can't wait to be a part of this project!!!