A DAY WITH EMPTY POCKETS AT CUBBON PARK
No Tears but a Heart filled with Love
My Day at CUBBORN PARK
Yesterday's party made me a little lazy, and that's when I decided to take leave from the office today and had planned to visit my aunt in Jalahalli. However, I boarded the Metro station and just got down at Cubborn Park and felt like walking into the park to take some fresh air and experience the calmness.
I found a nice quiet place to sit inside of the park. Since it was a working day there were not too many people. Suddenly I heard someone repeatedly shouting "Anna sticker bekha "… Yes.. It was him Prabhu (The small kid in the photo) he had some stickers (Bikes, cars and other stuff) with him, And when I saw this cheerful boy I really felt so happy for him.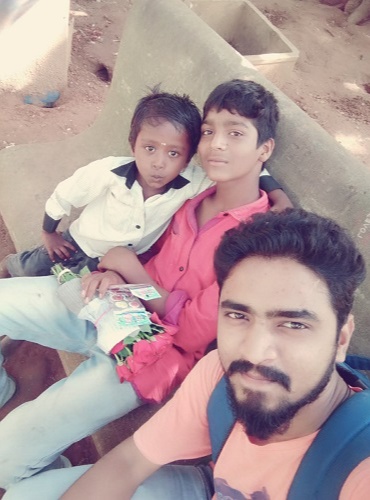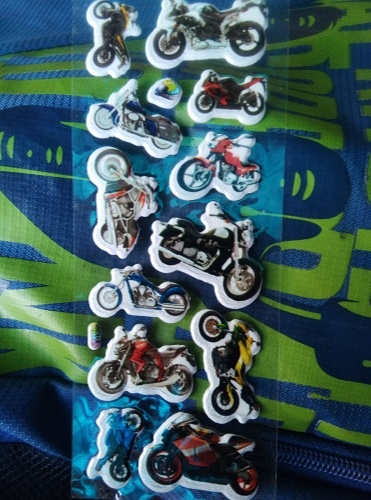 It is voice of a five or six years old that the child and he is already responsible for his own livelihood. Then I decided to spend some time with him and we started talking about his products, and he had already mastered the art of selling n he compelled me to buy the stickers and I bought 2-3 stickers from him and continued chatting…. Then the other boy came in with some Rose flowers, His name is Vijay (Red Shirt) he spoke Hindi, Telugu, Kannada, English, and Tamil. His said his mom had passed away, father is a cleaning worker under BBMP, he had a sister and brother too. I've understood that this 14-year-old boy is mature and inexplicable. I was just excited and wanted to know more about him, I asked him about his studies, he just finished 9th standard, He wanted to get some money for buying the books & paying the fee for 10th standard, for that purpose only he is doing this job. Really I was proud of him.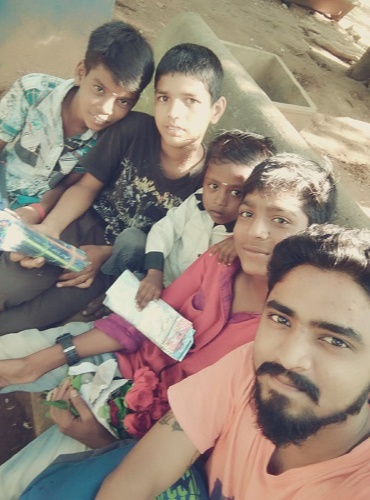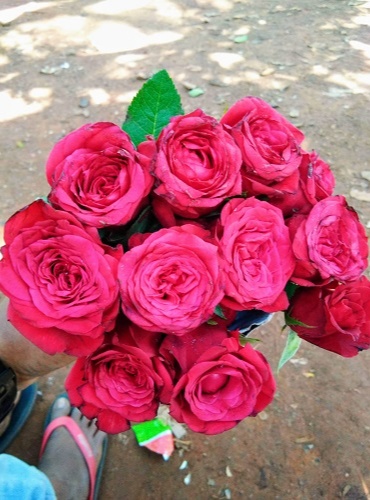 Because he is just a 14-year-old boy and he had more experience in life, they are not begging for money, they selling their products for finding the money which they needs…..I was spent lot of time by taking photos and playing games with them…..!!!!
There are so many kids like Prabhu & Vijay were living in our surroundings, no one has the time to look at them, everybody is busy with their own life.. If we open our eyes, give them a little support and encouragement, maybe we will get a lot of talents to raise up the name our country.
When I was saying bye to them, my eyes were not filled with tears, but my heart was filled with love…
For some reason, They gave me a brother's position in their mind within that short time .........
I now have learnt a valuable lesson to appreciate and have gratitude