Understanding FEMA Act in its Simplest Form
Have you ever wondered why the government requires foreign currency while most of the population remains in India?
Let's take an example: if a person lives in India and wants to travel overseas for work, school, migration, or any other reason, he or she will need foreign money.
Similarly, if someone outside India wants to visit India for similar reasons, they will need Indian cash. The outflow of foreign money occurs when an Indian resident travels outside the country, and the influx of foreign currency occurs when someone travels to India.
The motto is to regulate and balance the entrance and outflow of foreign cash, and to achieve this goal, FEMA Act was introduced. The Reserve Bank of India (RBI) is in charge of this management.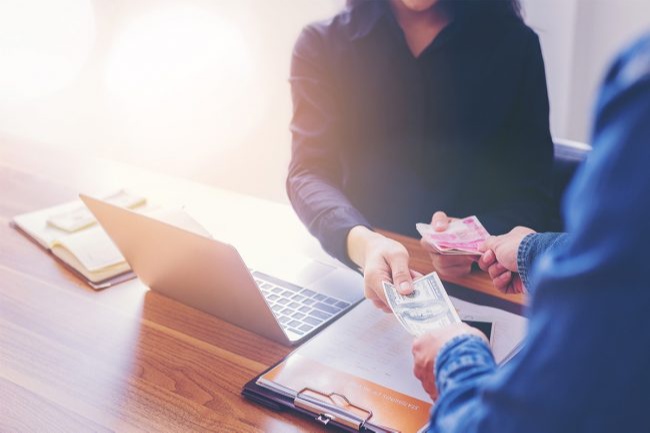 What is Foreign exchange?
It refers to foreign currency and deposits, credits, and balances payable in foreign currency. Drafts, letters of credit, travelers' cheques, and bills of exchange expressed or drawn in Indian currency but payable in any foreign currency are also included under foreign exchange.
Foreign security
It refers to any security denominated or expressed in a foreign currency, such as shares, stocks, bonds, debentures, or any other instrument. It also includes international assets denominated or described in a foreign currency. Still, the redemption or other kinds of return, such as interest or dividends, must be paid in Indian rupees.
What is FEMA Act 1999?
The act's primary goal is to consolidate and alter the foreign exchange rules to make external trade and payments easier.
The legislation was enacted to promote the orderly development and preservation of the Indian foreign currency market. FEMA can now be used in India and any of an individual's branches, agencies, and offices outside of India that are controlled or owned by an Indian resident.
Establishment of Foreign exchange management act 1999
FEMA full form Foreign Exchange Regulation Act of 1973 (FERA) got repealed in 1999, and the Foreign Management Act of 1999 took its place (FEMA). The Indian Parliament adopted FEMA, and it went into effect on June 1, 2000.
There are 49 sections in all, organized into seven chapters. The reason for the change was that it was not appropriate for the current context and was harsh because it included a provision for incarceration.
FEMA, on the other hand, was created in response to the new, liberal, and changing climate.
Also, FERA was passed due to a lack of foreign exchange in the country, while FEMA got passed to loosen foreign exchange controls in India.
The Enforcement Directorate, FEMA's headquarters, is located in New Delhi and is led by a Director.
Objectives of the Act
To strengthen and alter the foreign exchange legislation.
External trade and payments should be made simpler and easier.
To encourage the systematic growth and maintenance of a strong Indian foreign currency market.
To eliminate payment disparities.
To make effective use of the country's foreign exchange resources.
Features of the Act
Foreign Exchange Management Act does not apply to Indian citizens who live outside of the country. The number of days a person spent in India for more than 182 days in the previous financial year gets used to checking this condition.
FEMA has given the Central Government the right to place limitations on and regulate three things: payments made to or received from persons outside India, forex, and foreign security deals.
It defined the places where the Reserve Bank of India (RBI) or the government required specific authorisation to keep forex.
Restrictions on dealing in Foreign exchange
Section 3 of the Act contains restrictions on trading in foreign exchange, which reads as follows:
No one can deal in or transfer foreign exchange or securities to anyone else unless they are an authorized person.
A person should not make any payment to or for the credit of someone residing outside of India in any way.
Any payment made by order or on behalf of a person residing outside of India can only be received by an authorized person.
Furthermore, Section 4 of the Act specifies that no Indian resident may purchase, hold, own, own, or transfer any foreign currency, foreign securities, or immovable property outside India.
To Conclude:
The fundamental goal of the FEMA Act is to unify and alter the rules governing foreign exchange to promote international trade and payments while also ensuring the stability of the Indian foreign exchange market.