Indian cricket's iconic woman player's biopic by Anushka Sharma
When an iconic woman portrays the life of a powerful woman, wouldn't that be an eye-feast to the audience? When after her 3-year-break Anushka Sharma announced her comeback with Chakda Xpress, there are no bounds to the happiness of Indian movie and cricket admirers. Because, the movie depicts the challenges and hardships faced by the legendary Indian cricketer Padma Shri Jhulan Goswami in her career as an Indian international cricketer and the former captain of India national women's cricket team.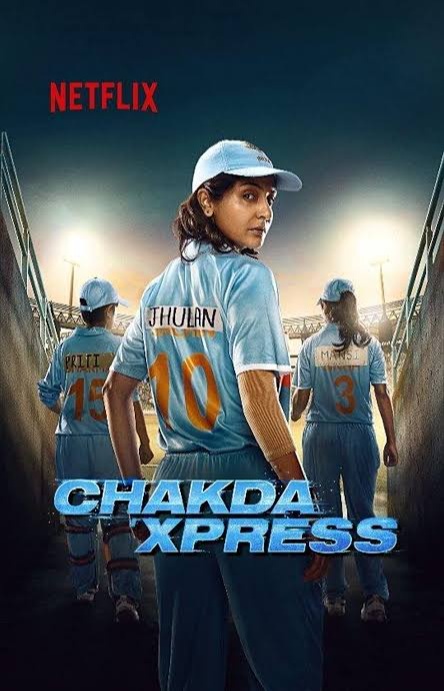 Chakda Xpress stars Anushka Sharma and is inspired by the life of Jhulan Goswami. The movie depicts the journey of India's one of the fastest female pacers in the history of world cricket. Come what may in her way to become the superstar of Indian cricket, be it unhealthy politics or anything for that matter, Jhulan Goswami had seen only one thing before her all through her life - cricket. This lady of immense mettle busted the notion - "women can't play cricket".
Why is the name Chakda Xpress?
Anushka Sharma who plays Jhulan Goswami in the movie is also the producer for the film. The star of this biopic, Jhulan Goswami hails from the town of Chakdaha in the Nadia district of West Bengal and therefore the name.
Talking about the movie, Anushka Sharma said, "At a time when Jhulan decided to become a cricketer and make her country proud on the global stage, it was very tough for women to even think of playing the sport. This film is a dramatic retelling of several instances that shaped her life and also women's cricket". She called the film "an underdog story" in the history of Indian cricket.
This movie which is going to be premiered on Netflix will surely make its way to reach every corner of the world and the globe comes to know about the life and glorious career of India's legendary cricketer.