Explore Bengaluru's Fabric Market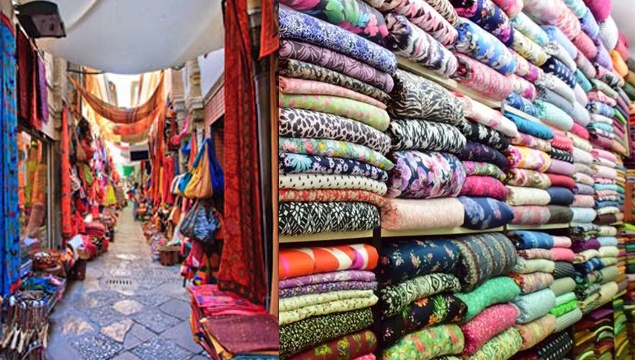 Okalipuram near Srirampuram in Bengaluru. Fabric and furnishings Market to suit every pocket
The metro will take you to the nearest stop Srirampura and it's about a km from there. Hop into an auto or maybe walk.
Almost all surplus export house stuff is dumped at this market. It's a place of never ending tiny shops, busy narrow lanes and seems not very organized but that's the beauty of this market.
It's a whole lot of temptation. The stuff you find is -
Fabrics are sold in kilos and the choice is simply unbelievable. Cotton, silk, corduroy, chiffon etc
Linen. Bedsheets, bed covers, pillow covers, curtains.
All kinds of trims like buttons, zippers, straps etc
Furnishings, rugs, bath mats etc
Ready made garments, shoes etc and some brands like H n M if you get lucky.
SOME THINGS TO KEEP IN MIND
Remember it's a crowded market (COVID TIMES WAS ALMOST CLOSED)
Make a list of things you want to buy
Take a public transport and METRO is the best or OLA or UBER. There is no parking place available at all.
Bargain especially if you are buying huge quantities
Make sure you carry some snacks or sandwiches coz its hard to find a eating place and carry a bottle of water too.
Be careful of your belongings, especially phones and cash.
Make sure you take some good shopping bags to dump your purchase.
No returns, no exchanges so check properly before you buy
Stuff sells quite fast so if you like something better buy. Remember each day the new stuff comes in.
Also advisable not to go with kids.
Most people speak kannada, hindi and English so its not very difficult to deal
Best time to be there is from 10 to 3PM to avoid traffic
Had a wonderful experience at this market and loved the chaos and went berserk on the availability of choices.
If you visit do share your experiences in the comments so that it can help others.
HAPPY SHOPPING….