DO Indian GRANDPARENTS get paid for their services ? No they are not but why not?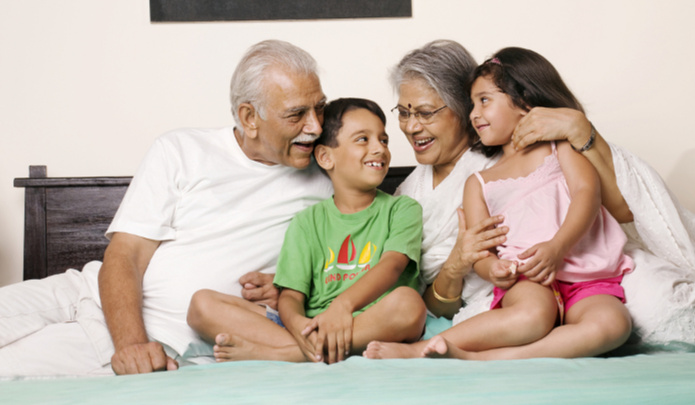 This is purely my personal opinion.
Most दादा दादीs (Daada Daadis) love to care and pamper their पोतेs (grandkids). Traditionally grandparents live with their working children and their grandchildren.
Having grandparents around is a huge advantage as children build a great bond and it is believed their presence brings a lot of joy and happiness around and provides a great stability.
I recollect now that I am a granny myself. My husband and I both would rush to work in the morinings only to return late evening to kiss our kids goodnight. The whole day my parents would take care (ofcourse with the help of maids) but could see they used to be so exhausted too. They continued for over a decade without complaining but seemed rather happy to provide their unconditional love in sharing and caring and never expected anything in return. I was really lucky to have them around and my kids were luckier.
Today, I am a granny to a 3 yo old and a 5 yo but don't live with my daugter but do a lot of running aound like picking n dropping, pamper them, tell them stories, shopping etc etc and its never ending. All bacause I feel happy to do it despite its heavy on my pockets sometimes and also exhausting.
This invaluable service definitely deserves some kind of monetary benefit for the grandparents.