Child lost father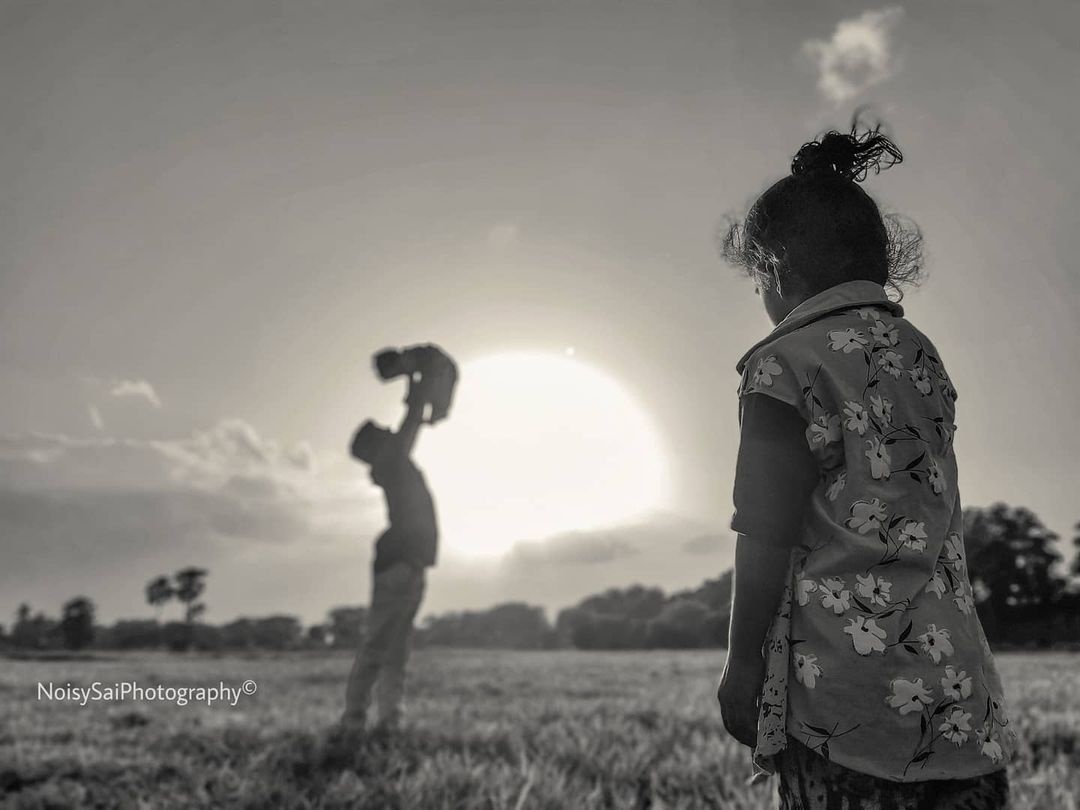 The father
I dont have one now
but i love him
I miss him
Daddy was my everything . I dont know were my daddy went , but my friends and family said he will be here at any time.
I know , I exactly know they are lying . But were did he go ?
Few showing to the sky
And few showing to his photo
Few telling he is inside me
But
were did he go ?
I want him on this Father's Day
No more lying
But were i need to go ?
Were can i find him ?
Is he really inside me , how can i take him out
Please let me know if anyone of you find him
Tell him i miss him alot
Tell him i need to hug him right away
Please .
Dad if you would have been with me then that would be us
Reason behind the photo :
All i wanted to convey with this pic is that the pain of the children who lost there father ....DAD this word is more special to someone who doesn't have fathers love ... As it said that DAD is sons first hero and daughters first love... I'm also one of them Coz I too lost my father and fathers love....so I want all the ppl to cherish every moment vth there parents and think how lucky they are to have them... THANK YOU
Location : Fort warangal.
PHOTO Credits : Sairam Baloju.
In frame : Venkatesh, priyanesh, Yuvanesh.
​​