Wherever he goes, this French artist comes back to painting.
He does multiple things and stands as a versatile personality. But, he comes back to one thing that stands close to his heart - painting. Vince Bank is a French artist who is an engineer by profession. Though he pursued engineering for a living, he did not give up on his artistic passion. In the nineties, he found watercolours, oil and acrylic interesting and they persuaded him towards holding the brush. "I saw that playing with various materials opened a lot of possibilities", he mentions.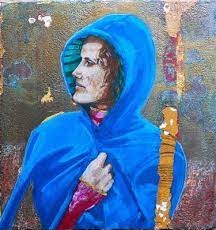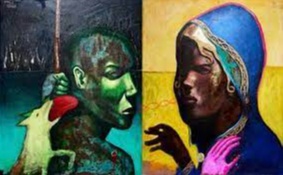 Vince Bank has illustrated several books, wrote comics, prepared storyboards. He also animated part of a film on the death of Salvatore Allende. However, his true passion is painting. Vince is an experimental artist who loves to play with different combinations, mixing unexpected materials and creating varied mixes. "I now use many medias such as paper, tape, paint, watercolors, pastel, acrylic and oil paint, graphite, pen, cement, glues, chemicals, metal etc." With people at the centre of his work, inspired by the imagery drawn from Noir movies and books, music, comics and classical painting, he creates magic in the form of realistic images.
An exhibition called "Dark L.A. is on cards through which he is planning to present his vision of Los Angeles through the window of James Ellroy and Bret Easton Ellis.