When Nails and their shadows speak a million words...!!!!
An artist, poet and musician who was born in Guarico, Venezula in the year 1939 is Cesar Andrade. Having worked as a professor at the School of Plastic Arts of Acarigua Venezuela, Cesar has exhibited his masterpieces across Europe and later in Paris. He displayed his "Linigramas", the first in-depth study on the analysis of line and the object of his works is always a nail.
Array of Nails, Their Shadows And Much More:
Cesar Andrade works with the geometry of nails and the essence of every work of his surrounds them. He considers the primary geometric elements which are related to the nails, viz. the line and the point. Andrade's work takes the help of 'light' – an indirect, side-mounted light source. When light from a side-mounted light source is directed on to the arrangement of nails, the negative image of the work in the form of shadows will be perceived by the viewer. Also, the surface area of the elements will be doubled in the shadows. That means the slenderness of the nail is compensated by its shadow – giving the work, its completeness. Considered as a post-war artist, Cesar creates his art works using nails and light in such a way that the absence lies in the contrast between the nail and its shadow. The physical surface gets dissolved into the blurred material under the scattered reflections of colour.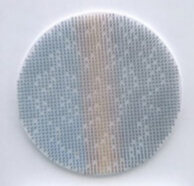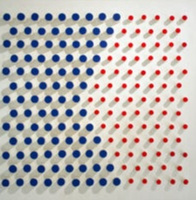 Proud Displays Of His Artwork:
The first exhibition of Cesar's works was held in 1999. It was Grands et Jeunes d`Aujourd Hui 1958-1998 at Museum of Modern Art Dubrovnik held in Dubrovnik. Cesar's exhibits are displayed in France, Germany, United States and in other parts of the world. His well-known shows are Hommage an das Quadrat at Museum Ritter in Waldenbuch in 2009. Other notable shows were at Vasarely Museum in Budapest and Kunstverein Speyer, Kulturhof Flachsgasse in Speyer. César Andrade has been exhibited with Carlos Cruz-Diez and Luis Tomasello. César Andrade is also ranked among the Top 100,000 artists across the globe, and among the Top 100 in Venezuela, Bolivarian Republic of Venezuela.