When music and painting travel together..!
She is the winner of "Le Prix de la Presse" - 2021 held in Paris, France and her recent exhibition was showcased to impress the art lovers at the Art Shopping - Carousel of the Louvre held in Paris, France from October 22 to 24, 2021. This French artist not only exhibited her paintings in France but also presented in Belgium, Germany, Spain and the United States. She is Jill Dowell who mentions that the color and rhythmic movement of her brush help to extract the joy of creating. Dowell sets ahead to share a personal experience leaving a positive imprint on the viewer's mind through her art. Her lyrical abstract works that spread their beauty on the canvas are inspired by nature.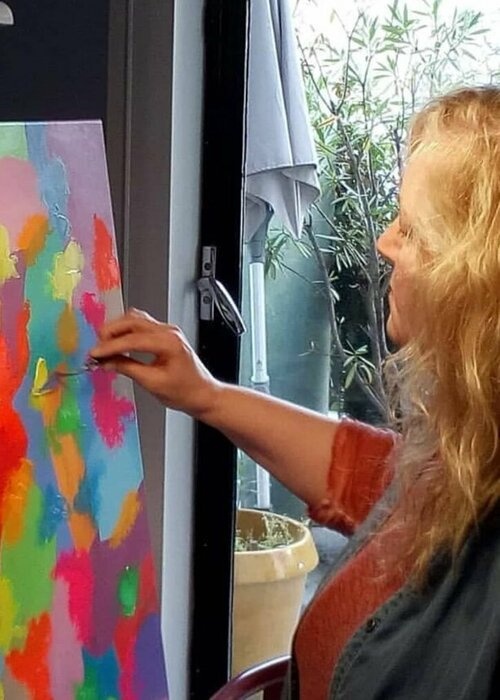 The joyful integration of the vibrational aspects of sound and color is what her art is all about. This music graduate finds rhythm and movement in every piece she creates, adding to them, a tinge of positivity. With a desire that her works should be uplifting, she creates works that reflect the beauty and serenity of nature. Her sophisticated and bold works are modern and contemporary, while they speak good stories. Her intuition plays an important role in giving life to her paintings drawing the viewers emotionally closer to each one of them.