When her garden is the starting point of her imaginary journeys......!!
"My Workshop ...
My Garden ... secret.
​This is the place where I feel grounded
and free at the same time.
​Starting point of my imaginary journeys.
I like to work there in silence, surrounded by nature, essential to my inspiration".
The above lines quoted by Pascale H. Bergeron shows how nature puts her at ease to work with a calm mind. It is only out of that calmness that Pascale's brush paints magic.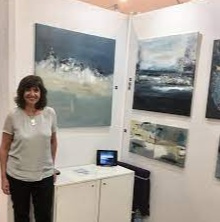 The French painter whose early journey was associated with fashion houses having worked with well-known designers, also had the taste of photography and creative graphics. 'Art' was in her ever since childhood and she was involuntarily attracted towards materials and colours. Having been passionate about art, she has explored various facets of it. Various forms of expression through art have been her love like dance, theatre, music, photography, drawing and ceramics.
Provence And Painting:
When she moved to Provence, Pascale started to discover the beauty of landscapes and the colours that made them magical. Landscapes close to those of the oriental origins and history linked to the Mediterranean caught her mind eye. Over the years, she has also chosen abstract to allow her thoughts to express themselves on the canvas. She admires the paintings of the 50s and those of Nicolas de Staël, Maria Elena Vieira da Silva, Pierre Soulages, Georges Braque, Bernard Buffet. Zao Wou Ki is the painter who she admires the most of all. However, Pascale's work is honest and true to itself, free from any sort of influences. She uses mixed techniques like presenting portraits in acrylic and oil on linen canvas. The meaning behind her works is left to the imagination and understanding of the viewers, giving them the freedom to interpret them. Having displayed her work in many solo and group exhibitions, Pascale was recently seen at the Carrousel du Louvre-Paris in October, 2021.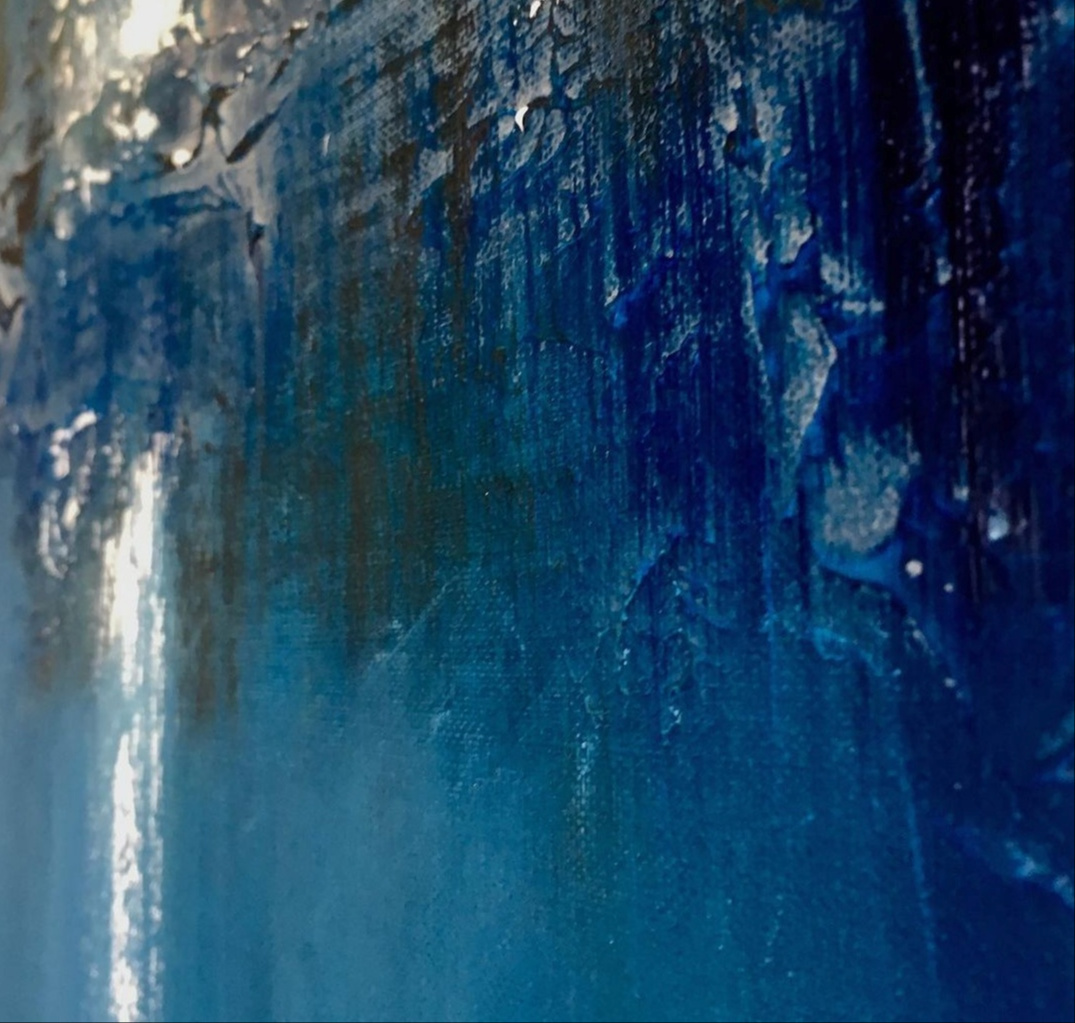 "There is passion, there is meditation, which crosses your talent.
Your paintings are the spring, and they touch by this density.
Dense the material, dance the light ", writes Marie José Hadifé in praise of Pascale's work.

Follow Her Art Work

Know More About Her Work