This artist's work is a culmination of his love for things, beings, moments and more!
"He expresses himself with originality and gratitude towards our dear planet 'Gaya' in order to communicate to the public his plastic, eclectic and electric sensibility!" - the webiste's description about Alain Granger says it all.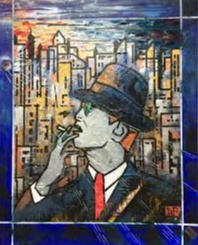 Alain Granger, popularly known as A.G.R., is an artist belonging to France and his paintings have national accalaim. They are exhibited in Luxembourg too. He has great taste for beautiful things, beings and moments to which he adds his artistic flavour and presents a new look. He sets on to gift glorious look to the "objective reality of the moment" through his amazing afrt work. His artwork is made beautifully out of the perfect blend of acrylics, resin and collage on canvas, wood or cardboard. This passionate artist is inspired by every minute thing that touches his heart, be it a photograph, a news report - contemporary or historical, a moment, a certain action, etc.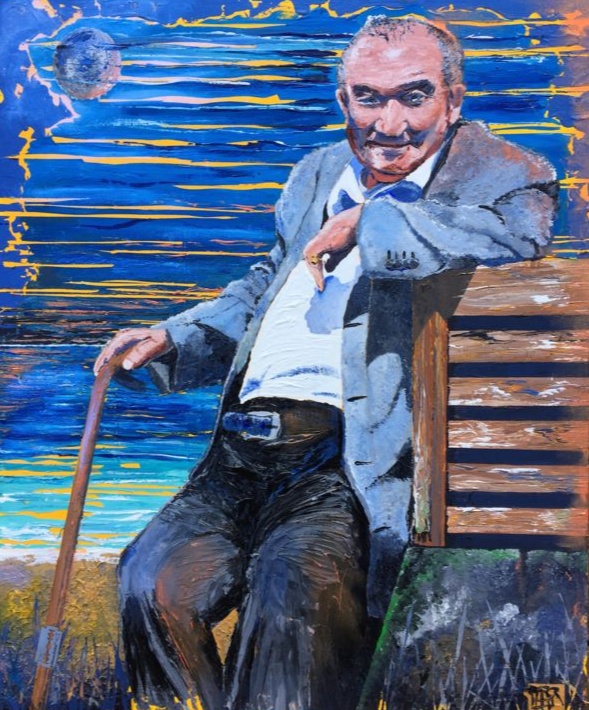 The description of his works like "Acrylic works on canvas, portraits made with collage of authentic old French postage stamps from the 19th century (Céres, Napoleon III type, etc.) covered with resin", "Exclusive work done in a single copy, acrylic painting with integrated light device (ARTLIGHT) of Led type or neo retro bulb", etc. show what kind of work he develops using his artistic flair.
This amazing artist has got his artwork exhibited in several shows including the most recent Art Shopping Paris 2021 / Caroussel du Louvre Paris - Paris, France.