If an art gives freedom to interpret, then it's Eugenie's.
What if an art work allows you the space to engage in a poetic discovery? Eugenie Foucaud, a french artist does exactly the same by allowing her viewers to take part in identifying the imaginary. Foucaud's work, which is immensely influenced by the elements of nature, comprises of natural elements that explore the aesthetic aspects of an individual's mind. Her works ignite the viewer's personal interpretation reflecting their imagination.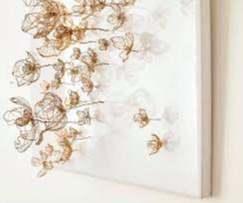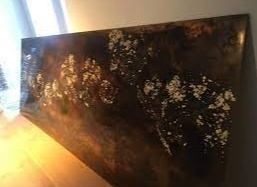 Every piece that Eugenie creates stands unique with the backgrounds of brass, wood, resin and gold; creating mediums that are in contrast with each other using techniques such as traditional hand engraving. Her wall sculptures are mesmerizing, each having a unique shape, texture, pattern and colour. They offer freedom of interpretation to the viewer, while laying central focus on the grandeur. Having been drawn towards fine arts since childhood, Foucaud graduated from the most prominent art school of Paris École Boulle where she received training in various crafts such as modeling, enameling and jewelry; post which she also became adept at hand engraving.
This emerging artist has got her work exhibited at the Art3F : Salon International d'art contemporain in January 2020, Paris ands at the Art Shopping held in October 2021, at Carrousel du Louvre, Paris.