Autodidactic paintings that carry an emotion is all that Svend gives his viewers.
"I let the brush play on the canvas, I wanted this freedom, these bright colors, sometimes underlined with an intense black"
These words are by a Danish painter born in Denmark in 1961. Svend Foldager's childhood happened in a family where creation is a way of life, and wild and harsh nature, a haunting presence. Interestingly, as a young boy, Svend found hairdressing as an art and enjoyed working with hair. To him, hair was a material. He settled in Paris and became an entrepreneur there during which time, his painting activity went into exile. After close to around three decades, he came back to hold the brush and ever since then, there was no turning around.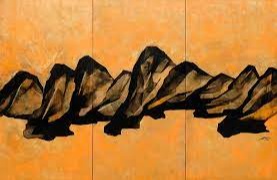 His paintings are a reflection of his fascination to his country of origin and his love for nature. They are autodidactic and carry an emotion. He started to work on men portraits and bodies who are going to be traded for much larger abstract landscapes. His brush strokes with the contrasts in a way to express all those he cherishes the most. His gestures see more refined progress as he explores the potential of matter as a means of expression and seeks a new dimension in forms.