Feel good with the Desi handmade cotton garments and Be part of the revival of the tradition.
- By:
swetha_vangaveti
, Added on:
22/01/2020
IST, Last Updated:
24/01/2020
IST
39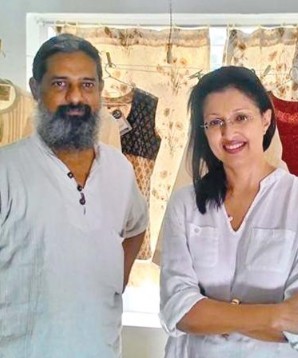 | Name | v.r. ananthoo |
| --- | --- |
| State/Country | Tamil-Nadu |
| Achievements | V.R. Ananthoo Founder of Tüla a NGO to Restoring the balance in the cotton value chain. |
| Category | Entrepreneur (Social Science & Services) |
| View Updates | Click to View Latest Updates |
Though we can't go back in time, we can still look back, embrace the traditions of the past, and glorify them with the features of the present day. Tüla, a nonprofit organisation, founded by V.R. Ananthoo is doing exactly the same.
What is Tüla?
TÜLA is a Sanskrit word that means "Cotton". It's other meaning is "Balance". Thus, Tüla is a social enterprise that is aimed at restoring the balance in the cotton value chain.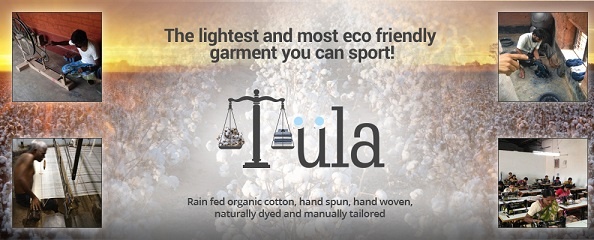 What does it do?
Tüla gets home the garments made of Indian(desi) cottons which are grown by Indian farmers.
Features of TÜLA garments:
When varied clothing options are available in the present day market, why should one go for a sombre clothing style that a cotton fabric offers? Read the lines below and you will surely feel that deep sense of "OURness".
Here is what makes Tüla OUR brand:
Farmer's friend:
Born in 2012, Tüla's work started from the primary level- the cotton cultivation. It educated farmers about the benefits of organic farming. Supplying them with native, non GMO and non BT seeds, it encouraged them to grow cotton, which, they've stopped for years due to various reasons. Since their association with Tula, farmers have been growing cotton like never before. Desi cotton slowly replaced its BT variant and the cultivable land has increased by almost 40%. Tüla gifted the farmers, a native market for their cotton.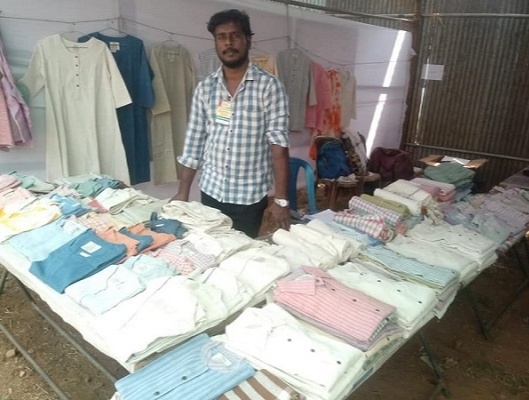 Yarn – HANDSPUN
Those days were gone when, with hand spinning, the rural livelihoods flourished with good income. Spinning yarn was not just a source of revenue generation but was also a mark of Indian identity. However, new technologies came up wiping out the difficulties in hand spinning and thus pure hand spun desi fibres lost their existence. The result- Spinners lost their livelihood. This is where Tüla focussed its next thought on. Sorting the issues in the process of hand spinning, it started providing the spinners with good returns and thus revived the tradition of hand spun fibres.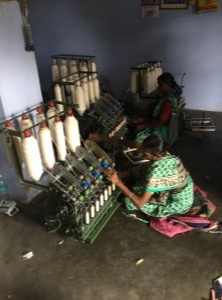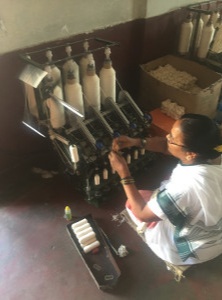 Natural Dyeing
Original wide range of colours derived from the plant parts and minerals constitute this process of Dyeing. In a way to revive the dyeing tradition of natural dyeing, Tüla kicked off the chemical dyeing which is the main cause of severe health concerns. Two birds at one sure shot!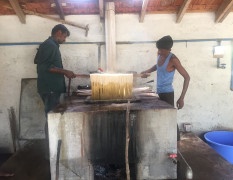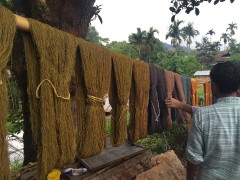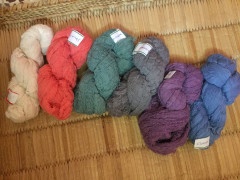 Know More About Tüla Natural Dyeing
Hand woven fabric:
Again, with the main idea to enhance the lives of the local weavers and to revive the traditional art, Tüla resolved to get the fabric hand woven in association with the Janapada Seva Trust, Karnataka. Handlooms are used to weave the fabric intricately using the interlacing technique. Again, Tüla ensures that the hand weavers get enough returns and possess a decent livelihood.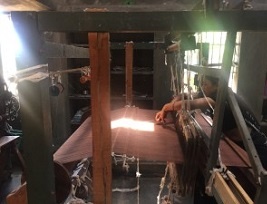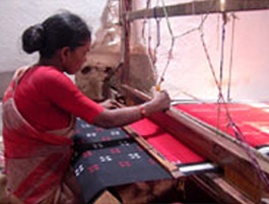 Tailoring on Manually-Run Machines
It's time for the desi fabric to take a definitive shape and form suiting the tastes of the present day. Tüla fabric is thus tailored into garments under the supervision of the best designers.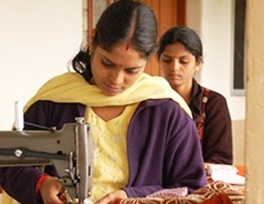 Connecting and presenting incredible India's traditional art:
Speciality of a Tüla garment is that there is INDIANNESS in its every thread. The Cotton is obtained from the farmers in Tamil Nadu, Maharashtra and Karnataka, the Embroidery work is done by specialists from Channapatna, Hand spinning in Gadag, Weaving and natural dyeing at Melkote, Block printing from Wardha. To suit the comfort, styles and designs Tara Aslam Bangalore lends its helping hands.
Why should one opt for Tüla?
When we understand the purpose, we have two choices in front of us. We can just choose to appreciate it or can be a part of it. Appreciation boosts the fore runner. But being a part of the change takes it miles forward spreading it far and wide.
Tula's handspun, hand-woven, naturally dyed and manually stitched organic garments are the sweat of organic cotton farmers, local weavers, natural dyers, artisans and tailors.
Thus, when we take the products of Tüla forward, it means we're joining hands in lifting the lives of a chain of people looped into this.
Let's be a part of the change. Let's be the change. Let's embrace the traditional fragrances of India. Let's revive the long lost traditions.