The Mangalurean girl - The Model Doctor and the Doctor Model's success catwalk story towards becoming the "Miss World Supermodel 2019"
- By:
milagro_vina
, Added on:
26/12/2019
IST, Last Updated:
08/01/2020
IST
1k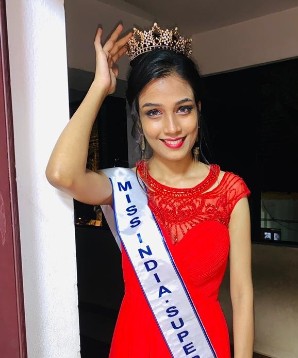 | Name | dr jennifer noronha |
| --- | --- |
| State/Country | Karnataka |
| Achievements | Miss World Supermodel 2019 |
| Category | Beauty-pageants (Entertainment) |
| View Updates | Click to View Latest Updates |
Miss World Supermodel 2019 Dr. Jennifer Noronha's success catwalk story.
The beauty of the Indian woman is legendary. For centuries the face and charm of women have inspired poets, musicians, filmmakers, sculptors, and painters. But the women of the Indian nation are much more than beautiful, they are intelligent, brave and in one word: UNIQUE. Dr. Jennifer Noronha is the demonstration that women are much more than beautiful because the beauty and intelligence of the magnificent Dr. Noronha led her to become the winner of the Miss World Supermodel 2019. This contest was held at the Ambassador Hotel-Bangkok Thailand between November 13 and 19, with the attendance of more than 100 beautiful women from all over the world.
Dr. Noronha stood out in the various events in which she participated during the competition, also achieving the title of Miss Multimedia.
The Model Doctor and a Doctor Model
This wonderful woman is a health professional and works at Father Muller Medical College in Mangaluru. Miss Noronha, was educated in a home where she learned the fundamentals of spiritual, humanitarian and cultural values that allow her to be the excellent model and health professional that dazzled the jury in Bangkok. For a model, it is necessary to have a presence of spirit and security to appropriate the catwalk; because fashion is much more than beauty... it is ATTITUDE.
During the time she spent studying medicine, she maintained her intention to graduate as a medical professional and at the same time continue studying to conquer the catwalks of the world. This spectacular young woman with only 23 years old is a Model Doctor in medicine and is a model of Doctor because she demonstrated that one can study one of the noblest careers and at the same time achieve the dream of triumphing in the world of fashion. She has two professions but is a unique woman.
Family is the basis of her triumphs
Supermodel Dr Jennifer Noronha was born and raised in Mumbai, is the only child. Her mother is Mrs. Sobina Noronha and her beloved father Late Mr. Lawrence Noronha, both from Padil, Mangaluru. She said, "My dad is my role model and has supported me in every step of the way. Since his death, I have put my best effort into everything I do and want to fulfill his dreams". In honor of her father, she put all her effort and determination into demonstrating that she represents thousands of incredible Indian women, who will dazzle in the world of modeling. In addition, she demonstrated a keen intelligence and fashion sense that eclipsed the other contestants.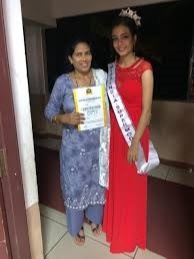 Jennifer believes that it is not enough to be a beautiful woman, it is necessary to understand the complex world of fashion, trends and the projection of virtual marketing in the world of clothing. "Modeling is my passion. I firmly believe in the saying: "Believe in yourself and your dreams will follow you,".
Super model Dr Jennifer from a very young age was encouraged by her father to practice sports, so she participated in various sports competitions representing Karnataka. For her, being a sportswoman is the source of beauty and health, because an active and dynamic lifestyle is the best way to happiness. However, she acknowledges that it is in her family that she finds the strength and encouragement to achieve her dreams: "Winning this title has been my dream for so long that the reality of victory has not yet been assimilated. I'm just trying to appreciate every moment of this priceless achievement," Jennifer proudly said.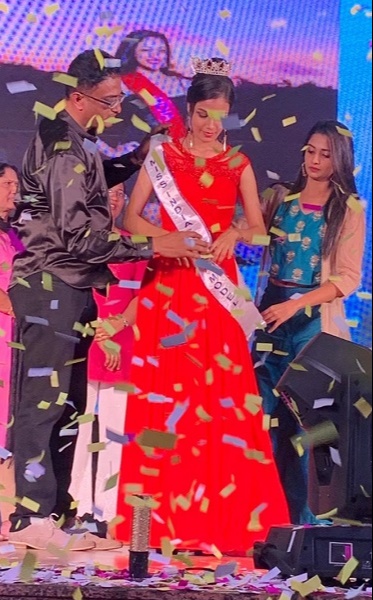 Indian Fashion and Spirit
The world of fashion is an area of intense competition so models must not only be beautiful but also need to know the market, standards and trends. For this reason, Jennifer expresses her gratitude to Charan Suvarna of Fashion abcd, sandalwood actress Sonal Monteiro and Shubhakiran Mani of Sizzling Guys Dance Group, all of them helped her to better understand the trends and what is expected today of a Supermodel. Fashion expresses the aesthetics of humanity and the triumph of Dr. Noronha again placed in the top of fashion the style, delicacy, beauty and spirit of the Indian woman.
Dr Jennifer Noronha is the Supermodel of Eclipsing Eyes, her gaze is the gaze of the sharpness, strength and empathy of the woman of the nation where the most beautiful women in the world live. To the women of India she says: "Create your ambition, set your goal, no matter how difficult things are, never give up or try to take shortcuts in life. And never forget the routes that made you work hard for success. Love yourself for who you are. Recognize and work on your talents, and stay focused on your career choice".